We can manufacture best eco-friendly products based upon your designs & specifications. With specialist manufacturing expertise & skilled workforce, we are committed to the highest quality, competitive prices & large capacity of our sustainable products.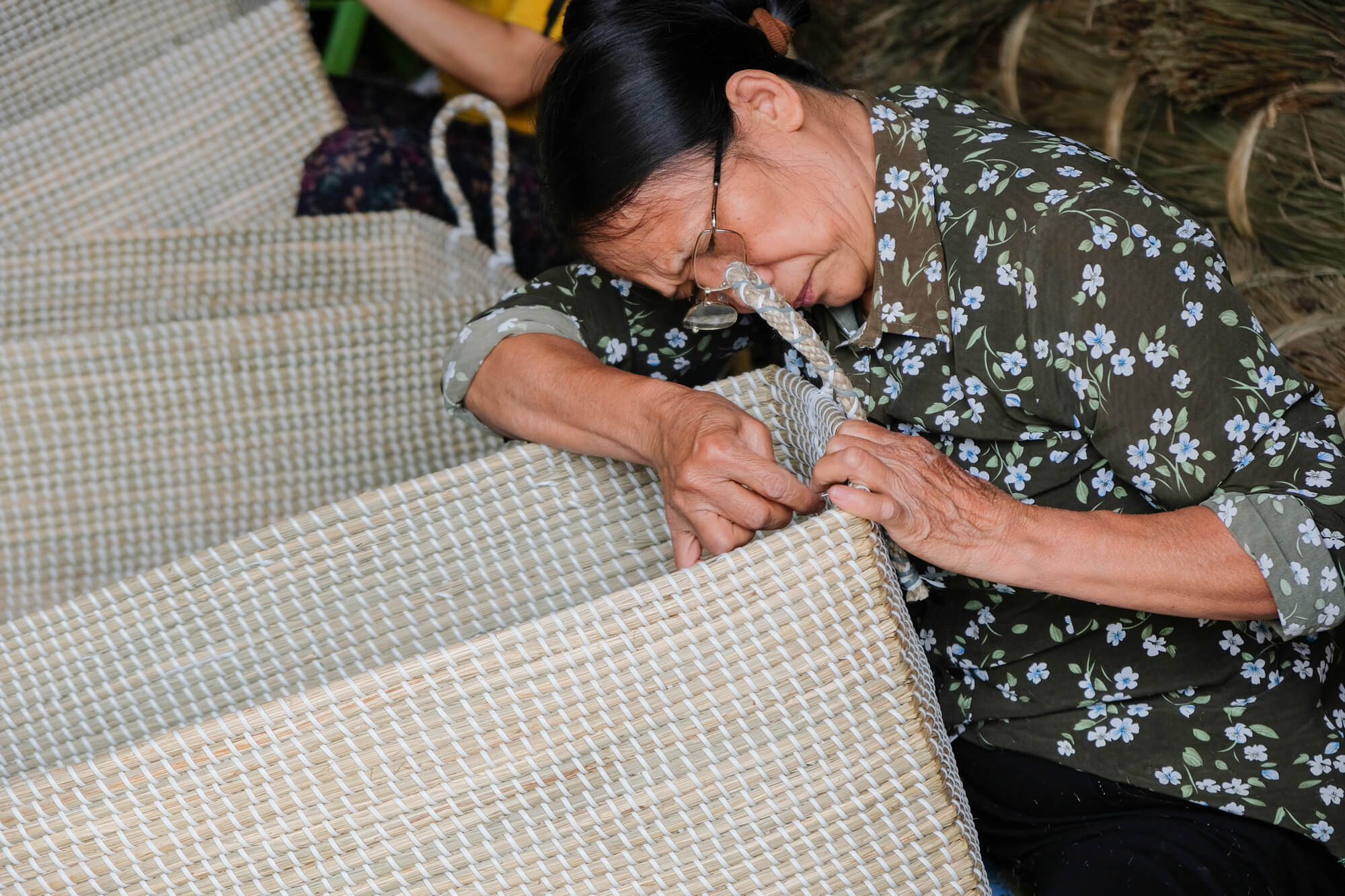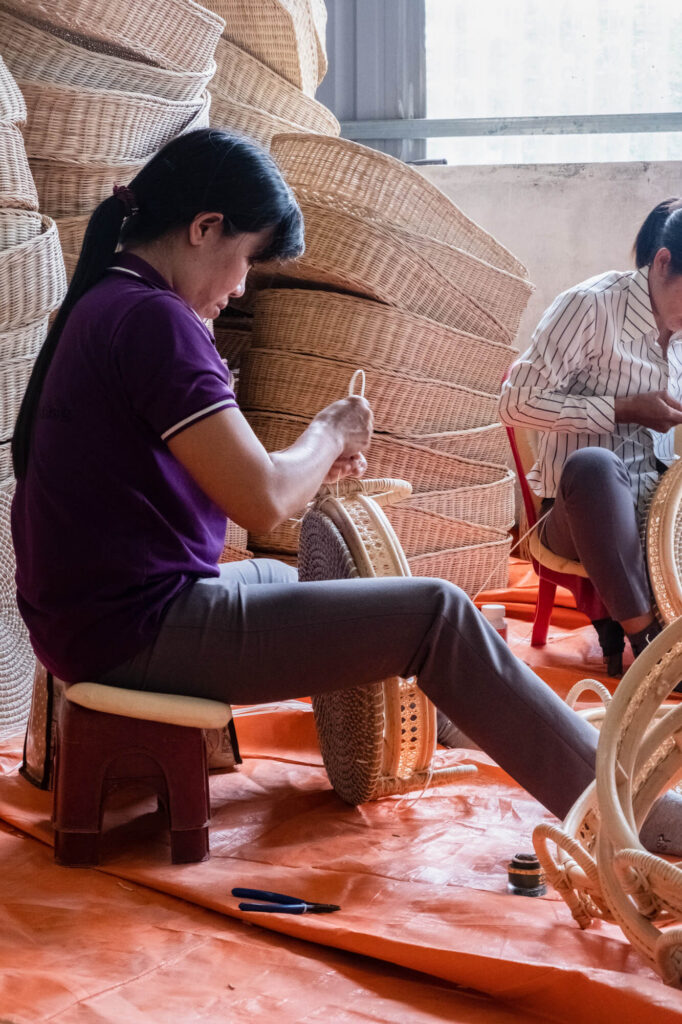 We can manufacture eco-friendly products according to your designs & specifications. It can be referred to as "OEM" (Original Equipment Manufacturer). We are also capable of designing your products.
With our extensive manufacturing facility, profound manufacturing expertise together with a skillful workforce, we can manufacture eco-friendly products at large capacity, highest quality & competitive prices.
Artex Nam An factory information
Location: Tan Tien, Chuong My, Hanoi
Capacity: 10×40′ HC
Total area: 5000 m2
Number of artisan: 25
Specialized materials: Seagrass, Water hyacinth, Rattan
As a trusted eco-friendly products suppliers, we've applied automation technology into our manufacturing process, along with the attention & care of our skilled artisans. That's how we can ensure consistency of eco products at our factory.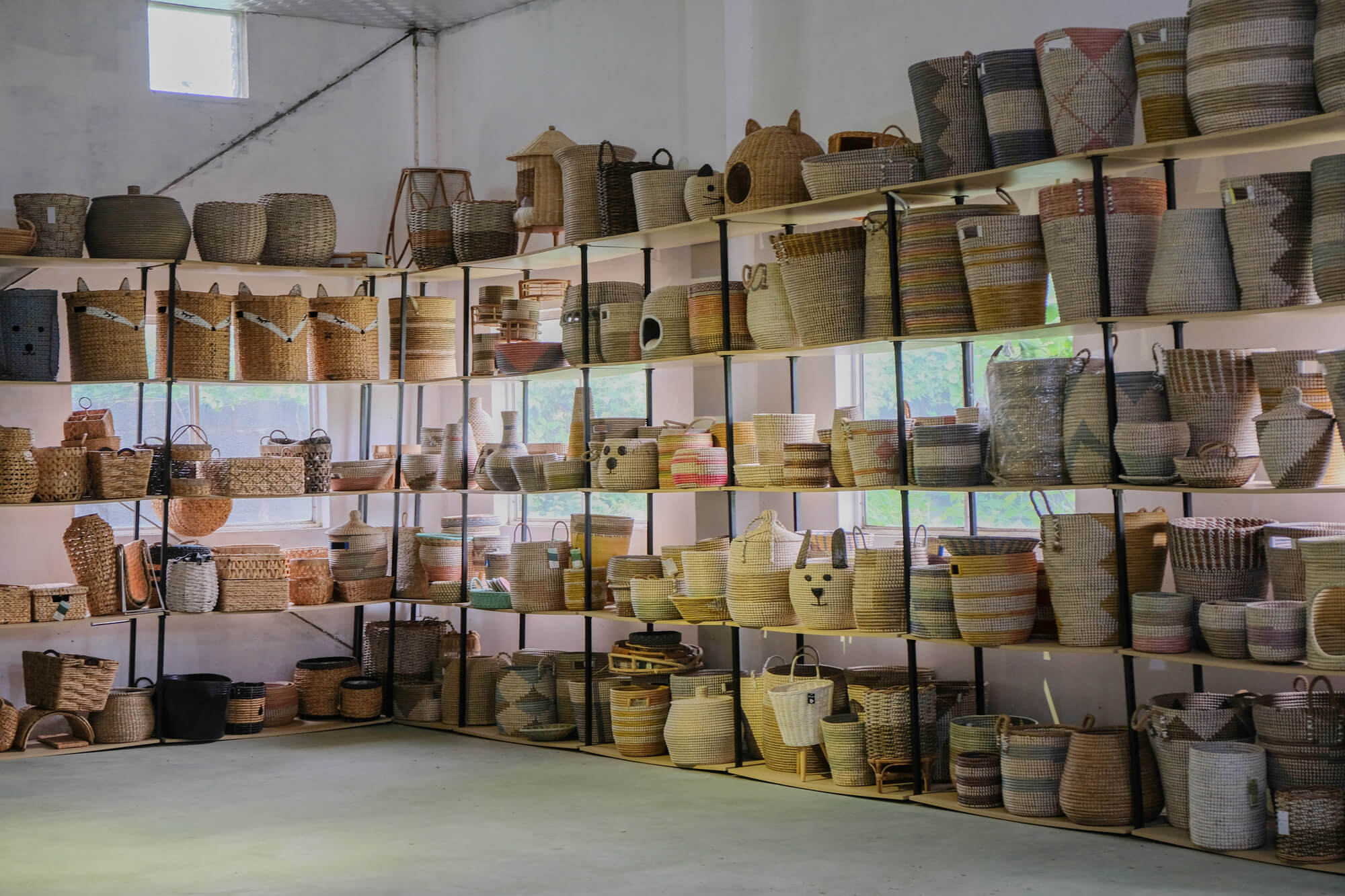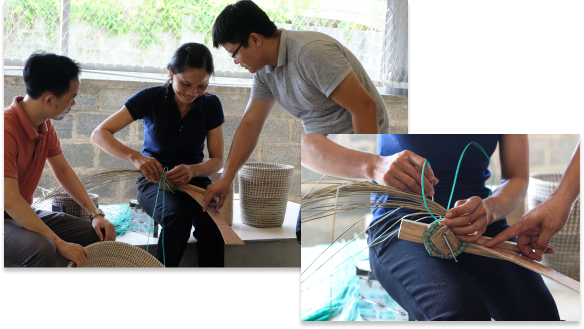 We select and work with the most experienced workers & artisans. Highly skilled and conscious of eco-friendly products values, they are capable of turning your designs into actual beautiful & inspiring products. Their working conditions & salary can be guaranteed.
In-depth manufacturing expertise
With in-depth manufacturing knowledge & expertise, our production team can provide necessary guidance for workers & artisans, manage the production in a timely & efficient way to ensure you receive finished products on time and at highest quality.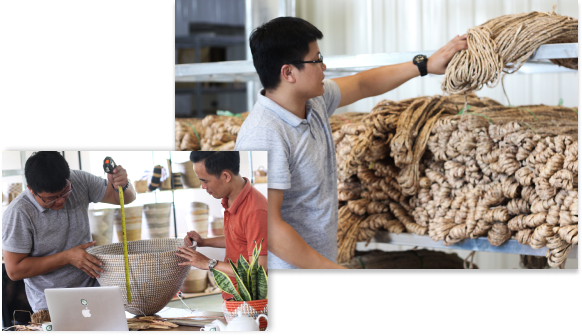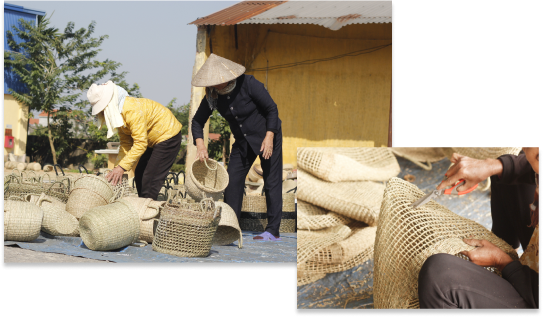 Lower prices & shorter lead time
By applying new technologies and continuously innovating our process, we are gradually cutting down the cost. Innovation also helps us operate in a more and more efficient way and reduces production time. Therefore, we are confident that we can help you achieve your project goals at lower prices & shortened time.
Your manufacturing solution
Our manufacturing process
> Step 1:
Project Analysis
In this stage, we collect all project information & requirements. We take time to analyze their projects and discuss in details with customers about product designs, specifications, special requirements, etc.
> Step 2:
Proposal
After understanding all project requirements, we will work on detailed proposal with prices, timeline included.
> Step 3:
Sampling
Once the quotations are approved, we will start with the sampling – our production team will make samples and monitor sampling process. The samples will be tested and adjusted until they satisfy your requirements.
> Step 4:
Mass Production
After the samples are approved and the order is confirmed, we will work on the mass production with skillful workers & artisans. With our strict quality process, we ensure finished products are delivered on time and at highest quality.
> Step 5:
Final Testing
After the mass production is finished, our Quality Control team will test each item we produce in terms of specification, functions, whether or not they resemble approved sample, and other criterias (upon your request). The delivery will be confirmed once we finish the testing and ensure that finished products can satisfy your highest requirements.
Have a project,
Let's talk!
We welcome you to share with us helpful information about your upcoming project!
Whether you're in search for new designs, need new custom made products or would like us to manufacture or source upon request, we always have a creative solution within budget for you.
Drop us an enquiry here and our team will contact you within 24 hours!