Durable & sustainable, wholesale wicker baskets bring both function and style to your customers' homes. With natural characteristics, woven baskets require special care — that's to maintain high quality and aesthetics, even when in your warehouse. Let's discover how to preserve wicker baskets properly!
1. Features of natural materials for woven baskets
It's easy to notice that dried natural fibres used for baskets are more sensitive to moisture. So wholesale baskets woven from natural fibres can get moldy. It happens much easier in the weather with high humidity.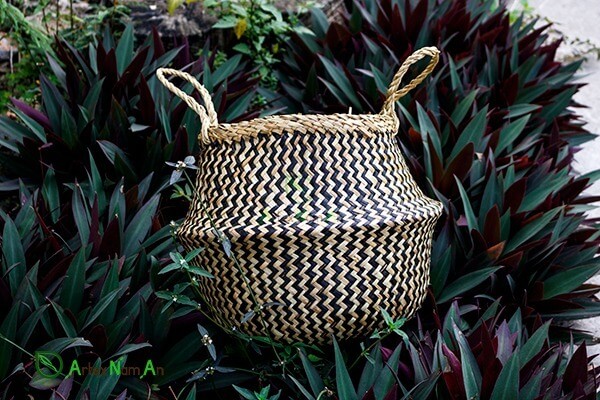 Most natural materials have soft, flexible and sturdy features — ideally used for woven baskets. But their quality would be affected if those fibres aren't processed well, or you don't care for baskets properly. Here are several DON'T guides you can follow:
Don't soak wicker baskets in water. It will cause the swellings and color fading of natural fibres.
Don't let wicker baskets expose to strong sunlight. High temperature easily makes natural fibres get brittle, break and change colors.
Don't use strong detergents and hard brushes for cleaning, which will affect the quality of woven baskets.
2. How to preserve wicker baskets in your warehouse
In your warehouse, wholesale woven baskets should be looked after carefully. From the view from manufacturers, we'd like to give you specific care guidelines for your wholesale wicker baskets made from natural materials. That can help you ensure product quality significantly.
2.1 Where to place wicker baskets in your warehouse
Put wicker baskets on shelving units in a dry, cool environment — consider using warehouse dehumidifiers to control humidity.
Avoid storing baskets in sealed plastic bags and wet areas such as: on floors, against walls or near air conditioners.
Keep baskets away from fire and heat sources such as direct sunlight for so long.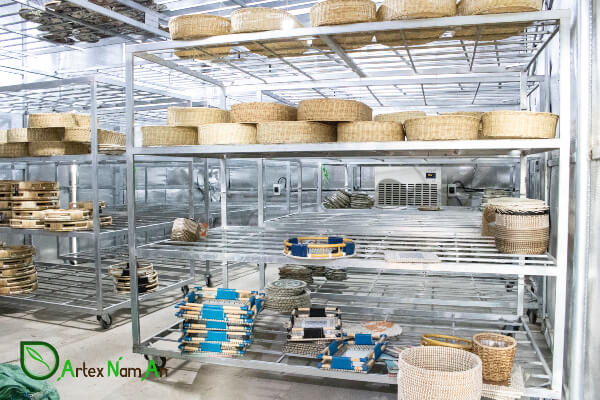 2.2 How to clean wicker baskets properly
If wicker baskets get wet
Avoid making wicker baskets deformed.
Let wicker baskets air dry in the mild sunlight.
Only move baskets back to your warehouse when completely dry, having a natural smell.
If wicker baskets get dusty, stains or mold
Clean wicker baskets with a slightly damp 100% cotton cloth or a soft brush.
Leave wicker baskets in the mild sunlight, or use a hair dryer (small mode) until they are completely dry.
In case of stubborn stains
Mix one to two drops of dishwashing liquid in a large bowl of water.
Lightly damp a soft toothbrush with a little soapy water, then gently scrub deep stains.
Air dry wicker baskets in the mild sunlight, and place them back inside when completely dry.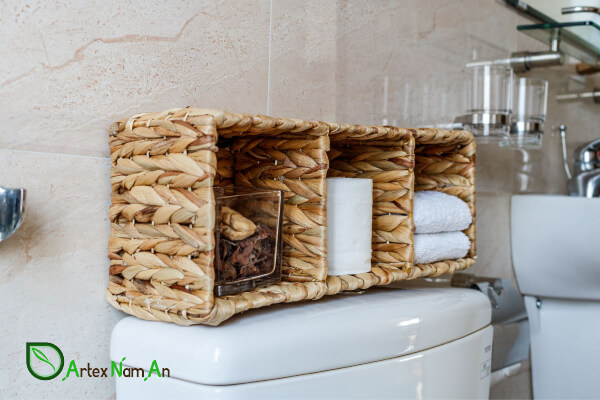 Caring for woven baskets is not so complex. But with proper guidelines, you will find it easier to maintain the quality of natural wicker baskets in your warehouse. Should you be looking for wholesale woven baskets for your business, find out diverse designs made from Vietnam here!
>>>[RELATED] The best time to order eco-friendly products wholesale from Vietnam