Have you experienced buying eco-friendly products wholesale yet? It is essential to get updated on the best time to order that helps you scale up. This article will give you specific information about when to buy eco-friendly products in bulk from Vietnam based on our exporting experience. Let's find it out now!
The best time you should buy eco-friendly products wholesale
According to our expert Production team and eco-friendly suppliers from Vietnam, it is highly recommended that your order should go into mass production between April and August.
So it means that you should start to find eco-friendly products and reliable suppliers at least two months before mass production (from February to June). Also, please be noted that the quotation and sampling process may often take more than one month.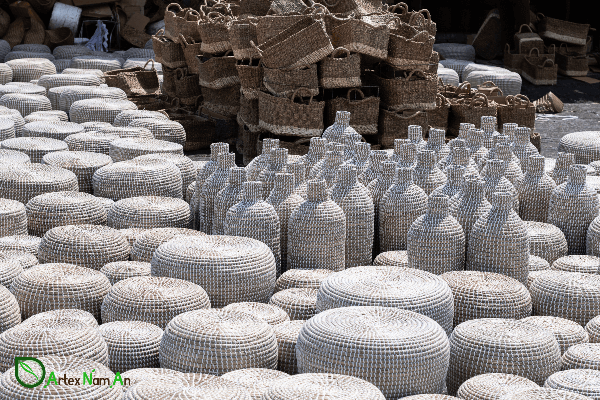 The importance of knowing the right time to order
Knowing the right time to order really matters because it will enable you to gain maximum benefits for your business. Specifically, how can you benefit from this time?
Lower material costs
In Vietnam, there is almost no serious shortage of natural materials (seagrass, water hyacinth, rattan, bamboo) between April and August. Bad weather and floods are main factors that do harm to natural materials, which often occurs from October to December. That causes a significant rise in material cost.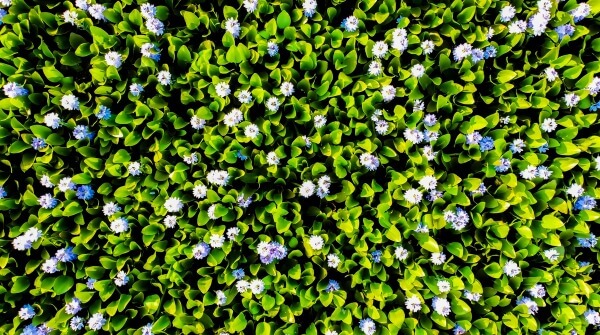 To be specific, water hyacinth is one of the fastest-growing plants, covering natural freshwater surfaces. In October 2020, severe floods in Central Vietnam led to a serious shortage of this material because the polluted water caused a number of water hyacinths to be dead or of bad quality.
Another case is seagrass, growing in several Northern provinces of Vietnam. In the harvest period in October, seagrass sometimes can be flooded with water and get rotten. That pushes up its cost very high due to its lack of material for producing eco-friendly products.
Shorter production time
Between April and August, the production runs quite smoothly, leading to a shorter production time than other months.
From September to March, many factories often operate at the maximum capacity because there are many big orders placed by large global buyers. Therefore, the production for eco-friendly products in large quantities can be in slow progress and take a much longer time.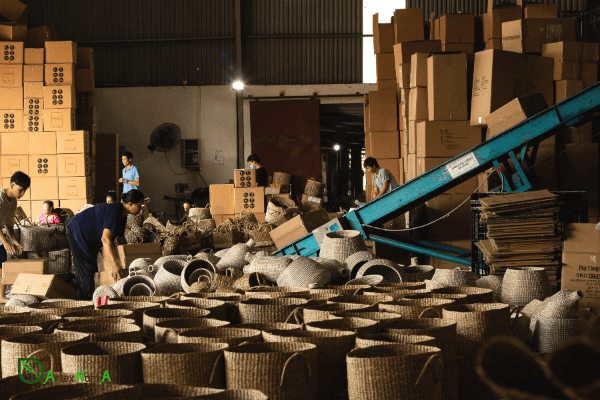 In Vietnam, the peak season is often 1 month before and after our Lunar New Year (Tet Holiday). After celebrating our Tet holiday, the craftspeople normally spend the whole first month on their seasonal farming. It means the production of eco products is temporarily halted until the weavers are back to work at the factory.
Better delivery with lower cost
The delivery time is invariably longer in the fourth quarter and the first quarter of next year. Particularly, the demand for transportation services increases greatly during Christmas, which results in congestion or shipment delays.
The shipping cost is really high now due to the negative impacts of the coronavirus pandemic. However, it can be getting much more expensive during high seasons such as Christmas and New Year.
Conclusion
Natural materials and homeware ordering processes may be influenced by many factors. From the view of experienced manufacturers in Vietnam, the best time to buy eco-friendly products wholesale (in bulk) is between April and August to benefit your business most.