What are the differences between Cane vs Bamboo? How are they used in manufacturing homewares? This blog will focus on the key differences between these terms, and also highlight their characteristics, main production process, and applications. Have your read for more details!
What is the Difference between Cane vs Bamboo?
To be exact, we cannot compare Cane vs Bamboo. Cane refers to the hard stem of some plants like bamboo, rattan, sugarcane, and certain palms. In the Home & Home Improvement industry, when speaking of cane, many think of rattan cane — the main part of rattan plants utilized for making homewares.
Rattan and bamboo are natural, sustainable materials that offer a wide range of livelihood applications. Unlike seagrass and water hyacinth which are very soft, pliable fibers, rattan cane vs bamboo have robust and strong nature.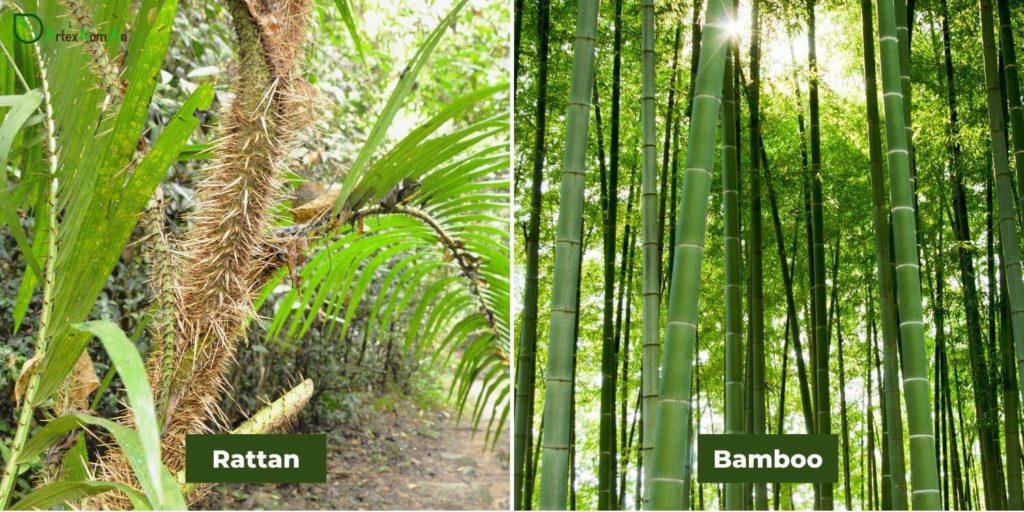 You might know how to distinguish rattan cane vs bamboo: While rattan is solid, bamboo is hollow inside. The differences between these plants lie in their growth rate, source areas, hardness, flexibility, and other criteria. Below, we will emphasize the sharp differences between rattan cane vs bamboo.
| | | |
| --- | --- | --- |
| Difference | Rattan | Bamboo |
| Plant family | Climbing palm | Tall treelike grass |
| Species | About 600 species | Over 115 genera and 1,400 species |
| Stem | Spiny, climbing; solid stems | Upright; hollow stems inside |
| Hardness | Hard, but relatively flexible | Hard, cannot be bent |
| Growth rate | Fast-growing | One of the world's fastest-growing plants |
| Growth areas | Tropical and subtropical rainforests of Australia, Southeast Asia, West Africa, and the Pacific | Tropical and sub-tropical regions of Asia, Africa, and Latin America |
| Largest source | Indonesia | China |
| Several key uses | Furniture, racks, baskets, trays, lamp shades, lanterns, home decor, tableware. | Building materials, furniture, baskets, trays, lamp shades, lanterns, kitchenware. |
| Moisture content | 8-16% (Suggested for homewares) | 8-16% (Suggested for homewares) |
What Is Cane?
As we mentioned above, the cane is the stem of some plants including rattan. In this part, we only focus on rattan cane, as well as their properties and applications.
Rattan is a naturally renewable spiny, climbing palm. This palm is generally found near water courses, particularly in the tropical and subtropical rainforests of Southeast Asia. Rattan is mainly harvested for its cane, then processed into different products from furniture, handicrafts to building material.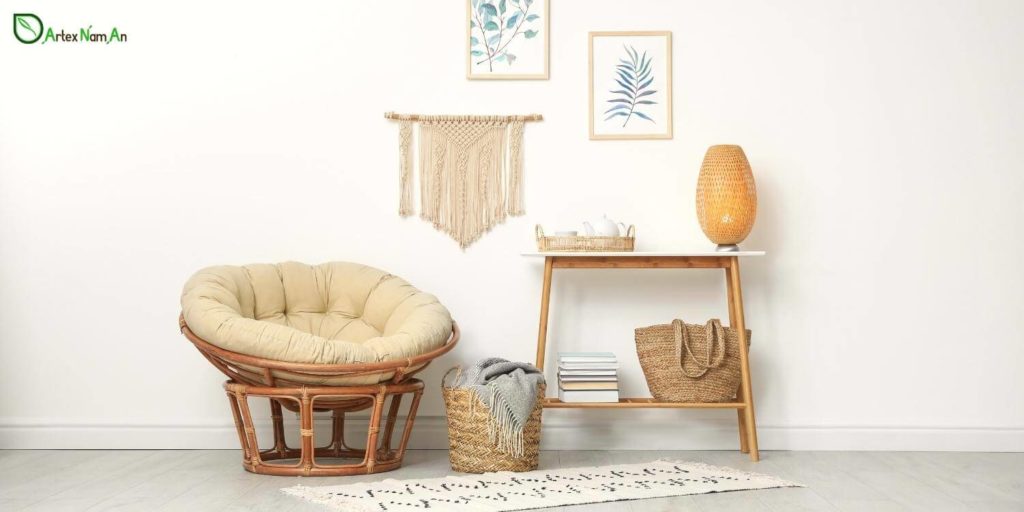 Rattan Cane Qualities
The slender stems of rattan are not upright as bamboo stems, often winding like a rope with thorns and bristles. After the harvest period, leaf sheaths on rattan cane are removed. Rattan canes then go through a sulfur treatment to get rid of any remaining roughness and give the cane a smooth, shiny appearance.
Rattan canes are solid and woody on the inside. They are also relatively flexible to be bent and woven. However, as a natural material, rattan shouldn't be used outdoors all the time.
Rattan Cane Transformation
The whole rattan canes are often used for making furniture wholesale. They either have their skin peeled off or kept intact, or scrubbed. Asides from that, the rattan core and peel extracted from canes also bring a variety of uses as these split strands are woven into homewares.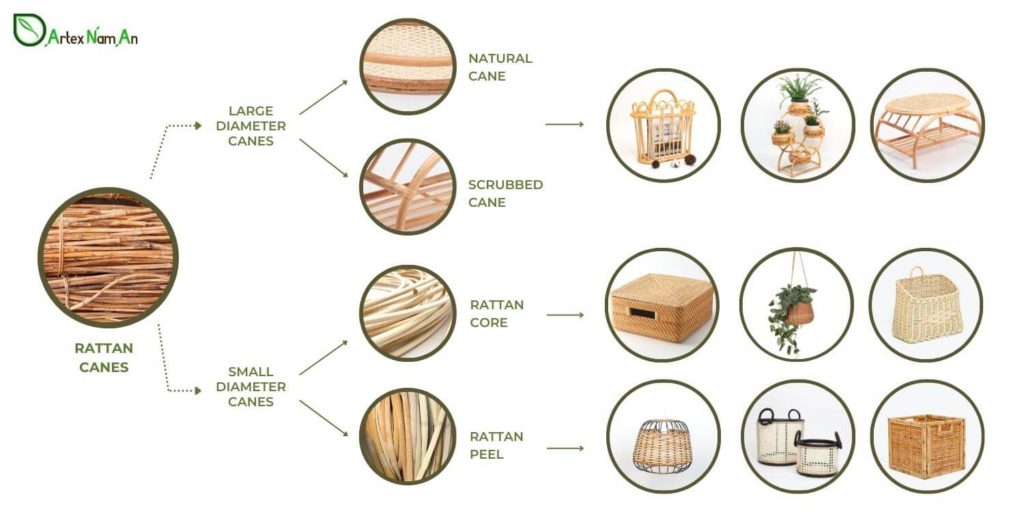 Rattan Cane Sub-materials & Products
Rattan Cane
Rattan canes are what we get after harvest and some primary processing such as oil-curing and drying. Rattan canes will then be sorted according to size. While the large-diameter rattan canes are often used for furniture and magazine racks, the small-diameter ones are generally suitable for producing such as baskets, trays, planters, and elements for homewares.
Depending on customers' requirements, the peel (outer skin) of rattan canes can be either removed, scrubbed, or kept intact. That is why the price of each type differs.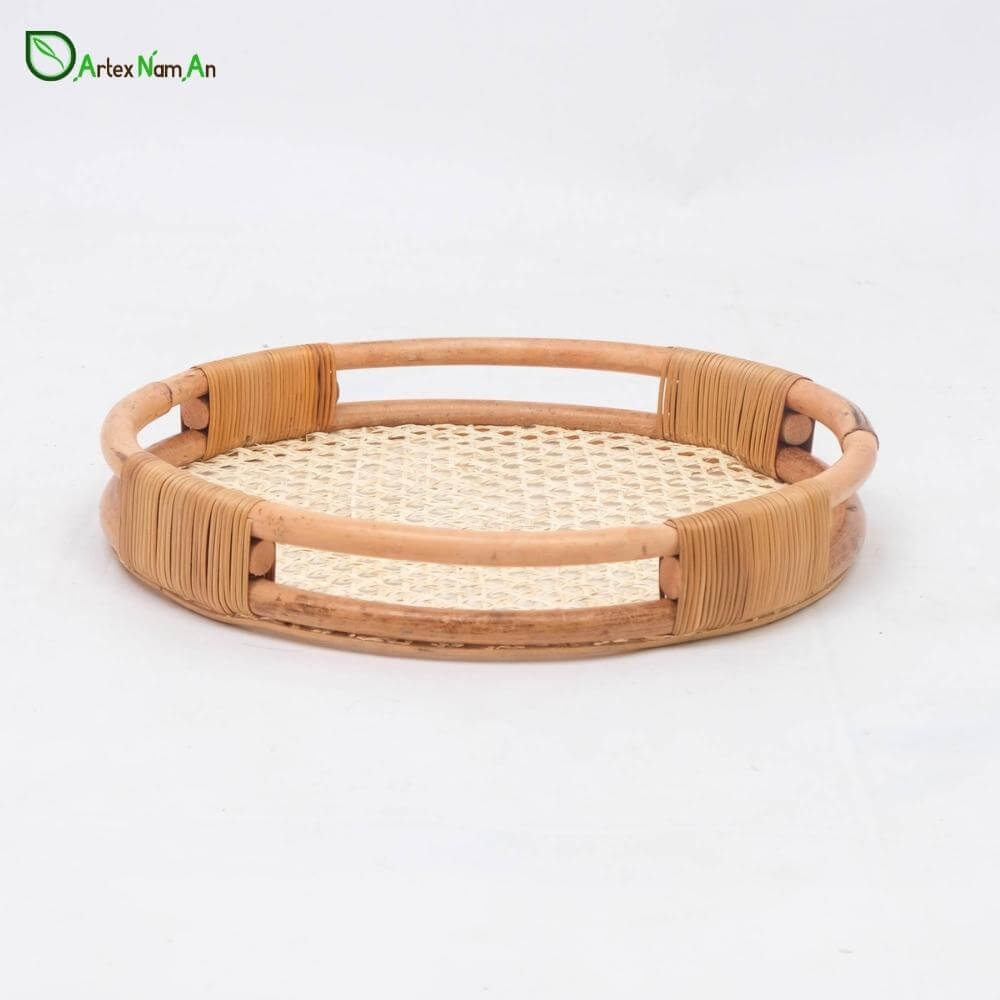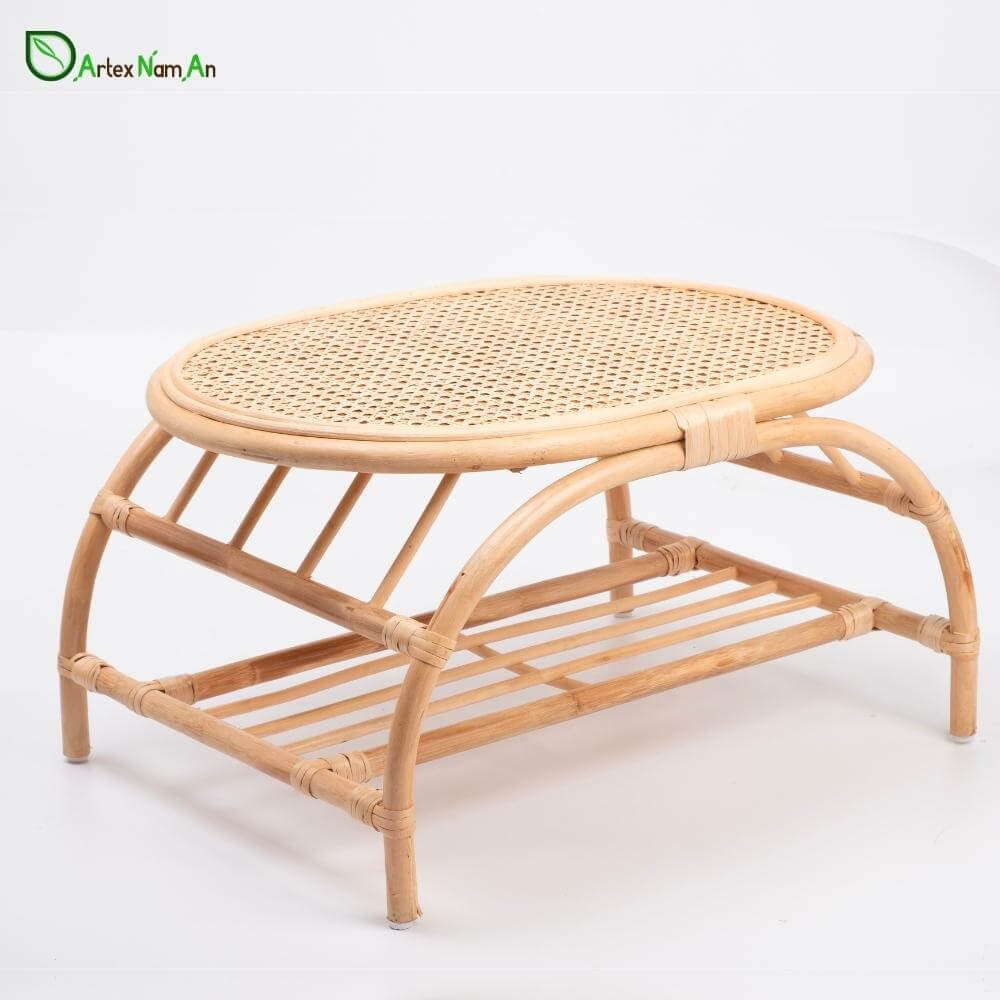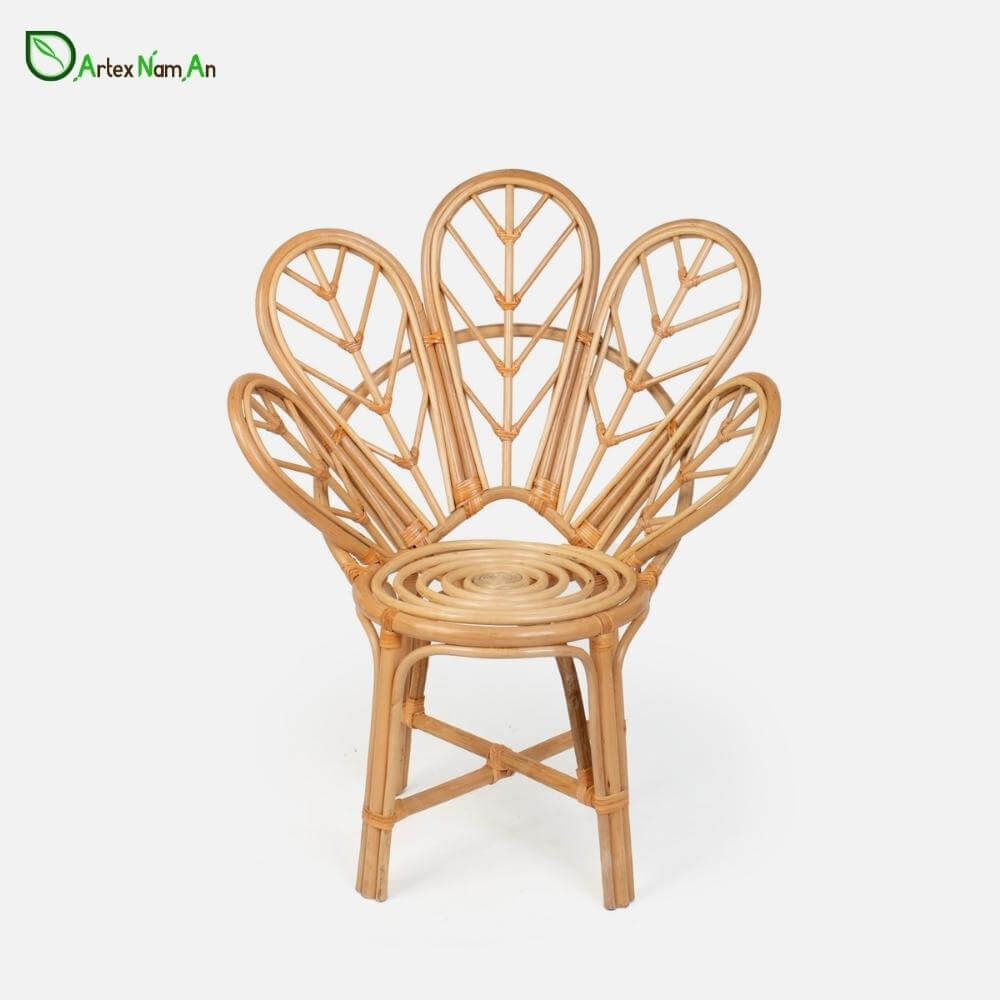 Rattan Core
After being peeled off, the small-diameter rattan cane is split into small strands. Rattan core strands are hard, strong, and not easy to get mold-like water hyacinth.
Rattan core strands come in different diameters. They can be woven in plain wicker or coiling style. These strands are generally hand-woven into a variety of home categories. Storage baskets, planters, placemats, trays, lampshades, mirror frames, and so on.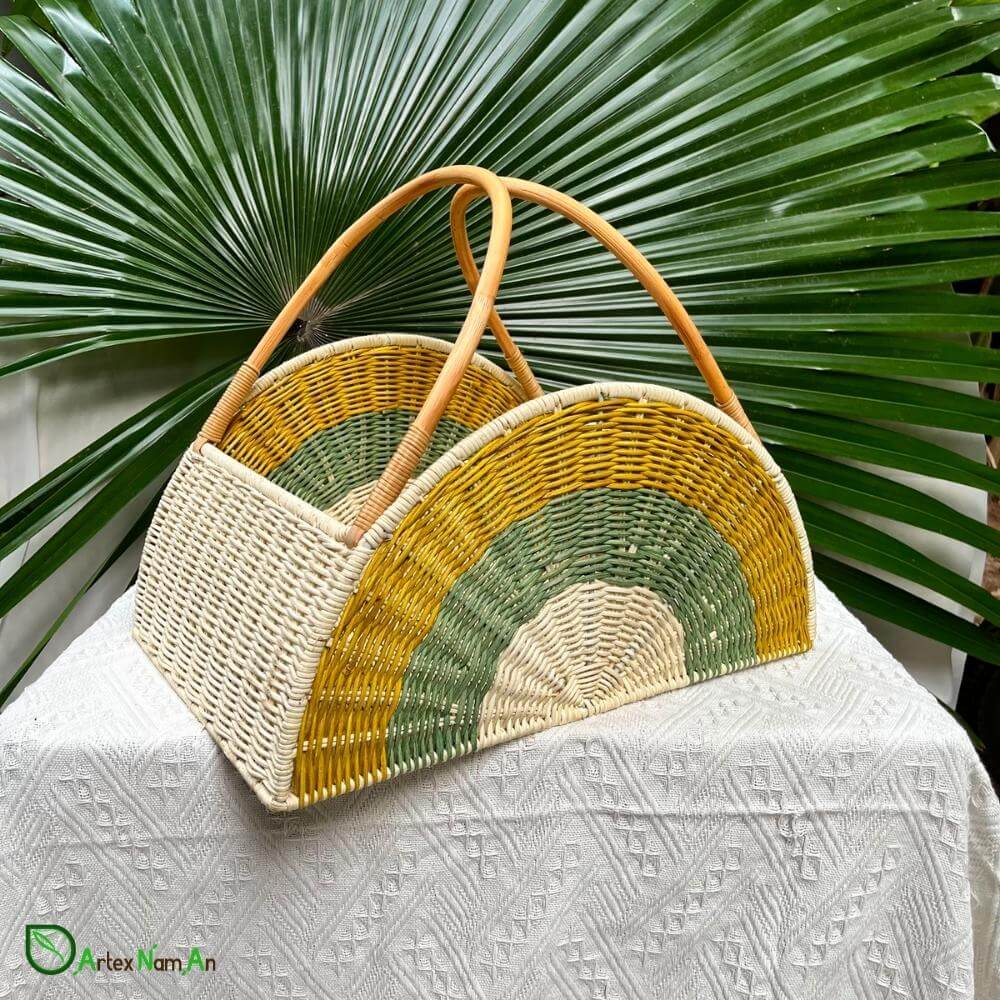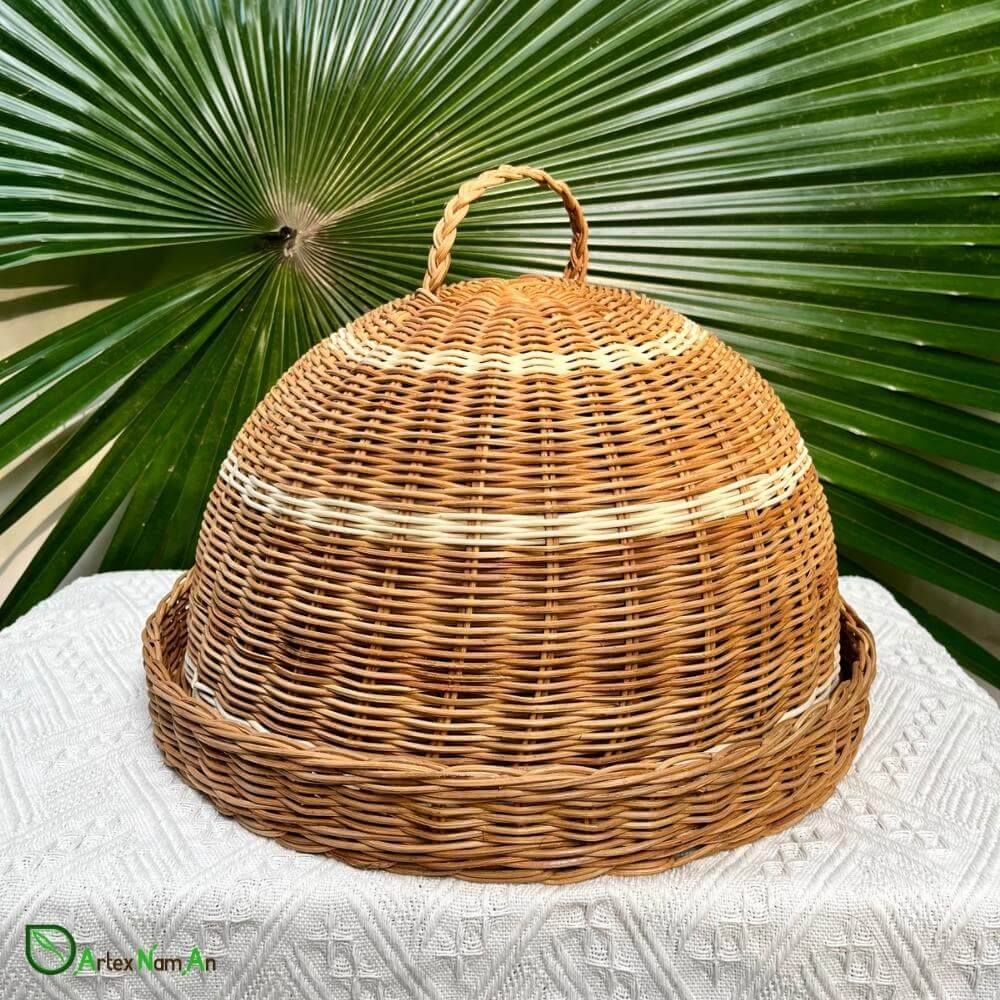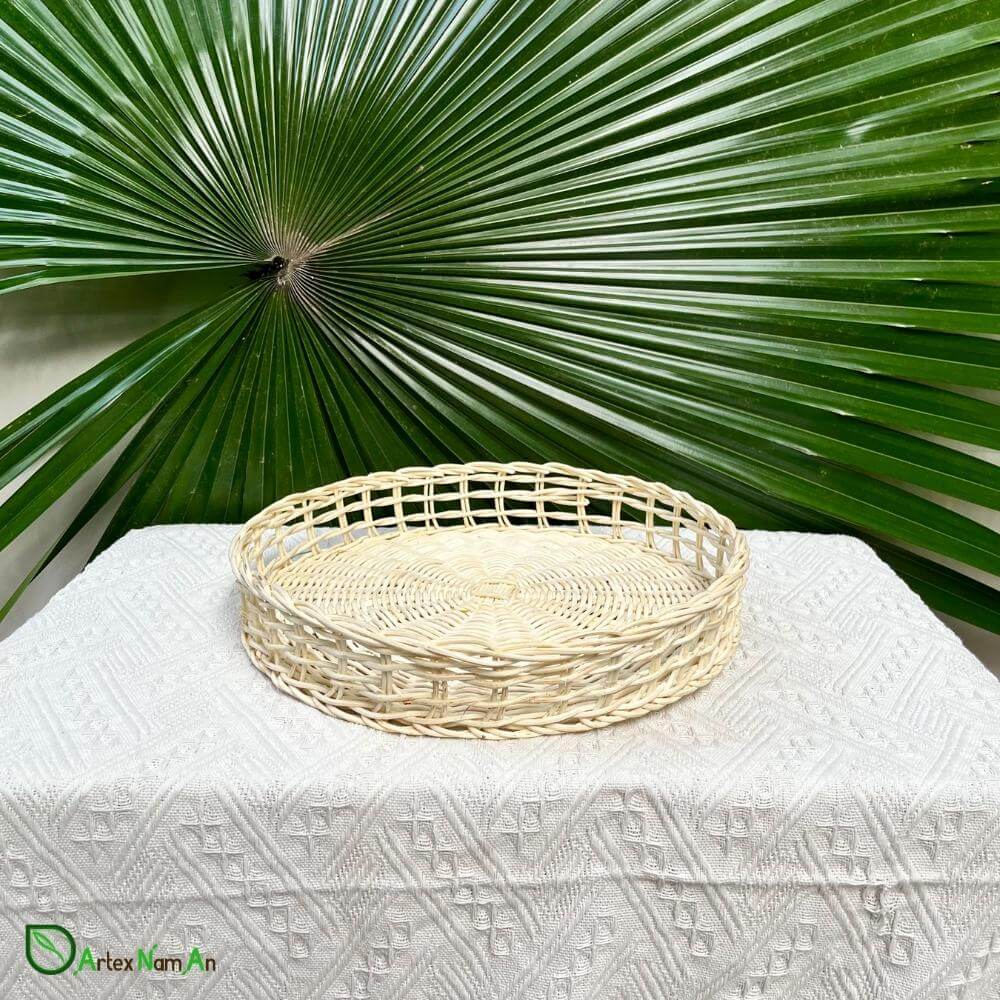 Rattan Peel or Skin
Rattan peel is the outer skin of rattan canes. It is extracted from the canes and then split into flat or semi-circular strands. These strands get a quite shiny, smooth appearance and are mold-resistant.
Rattan peel is commonly used to bind the joints of furniture or other homewares such as lanterns, lampshades, and baskets. In Vietnam, artisans also use rattan peel strands as a versatile, durable material to weave homeware products.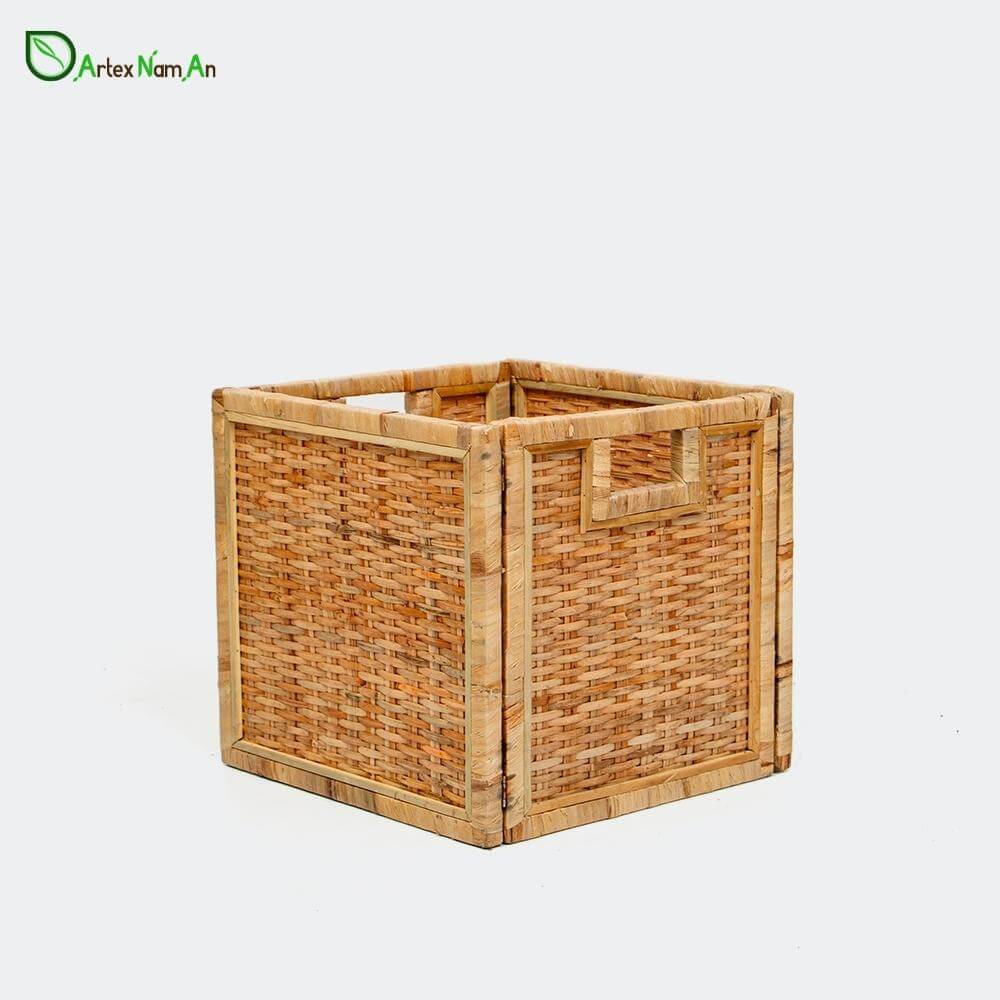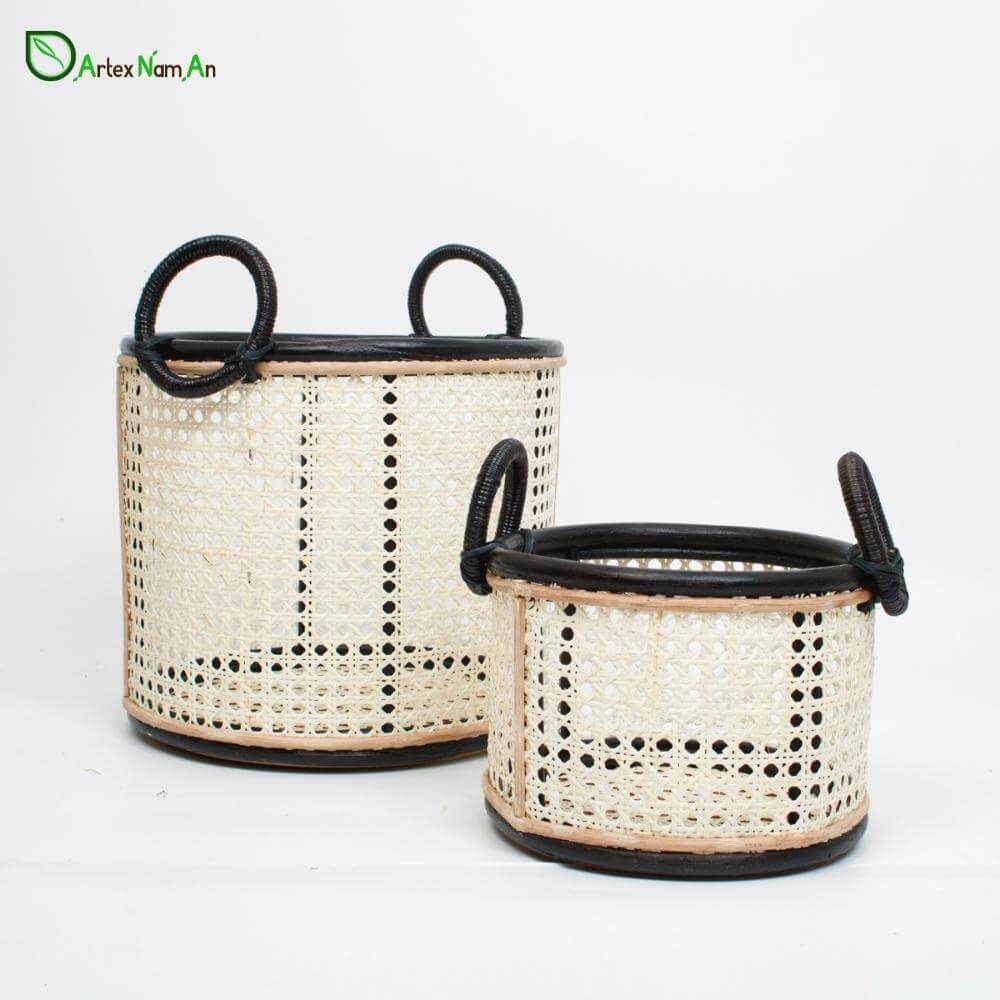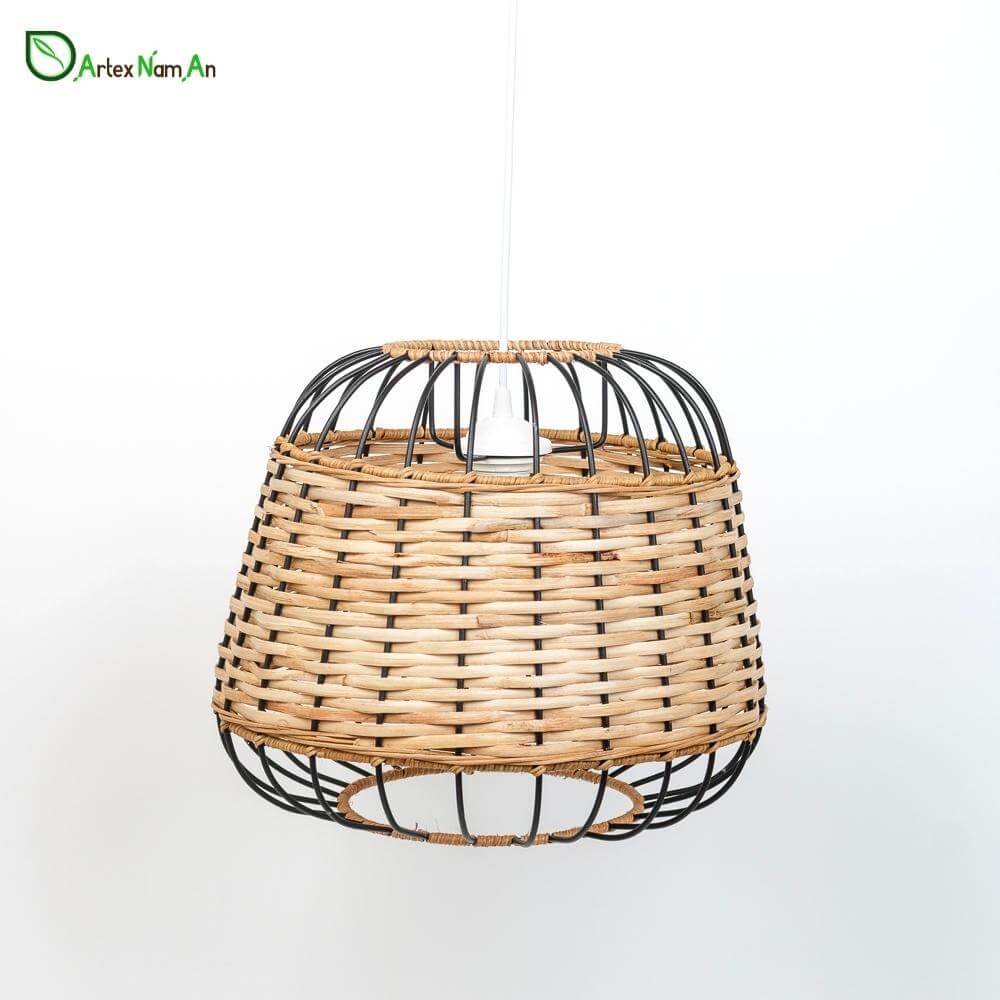 What Is Bamboo?
Bamboo is among the fastest-growing plants in the world. It belongs to grass, so basically bamboo is not a tree. Bamboo grows popularly in tropical and sub-tropical regions of Asia, Africa, and Latin America, also in northern Australia.
Bamboo Qualities
Bamboo stems are mostly used in producing homewares. The stem has two parts, one is the underground portion (called the rhizome) and another is the emergent portion (called the culm).
Bamboo features an upright, woody culm which is commonly hollow on the inside. The cylinder-like structure with cross-walls placed at regular intervals along the culm offers great strength and flexibility for bamboo. In addition, the outer skin is really tough and hard, providing protection for the whole stem.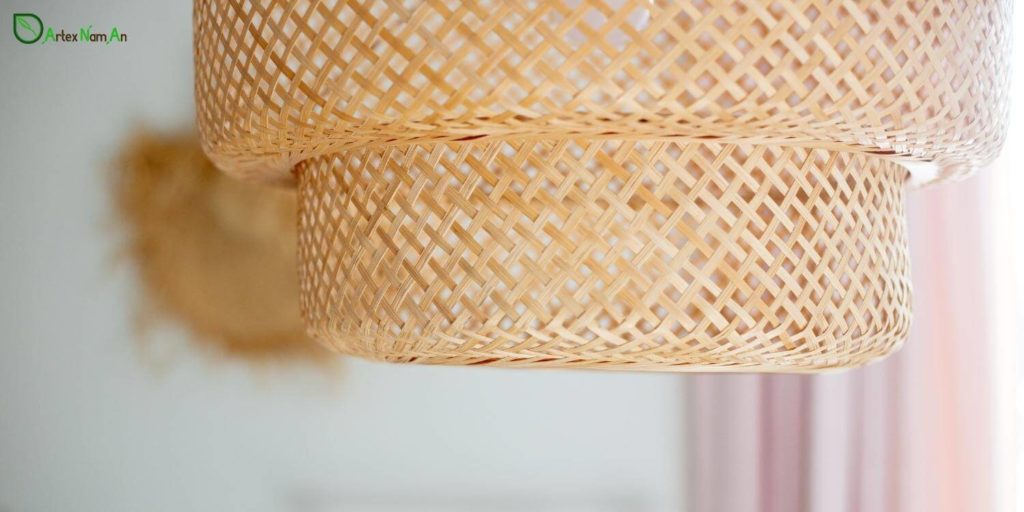 However, like other natural materials, most bamboo homeware products need to be kept away from sunlight and moisture environments, particularly rain and ground contact. In other words, they are more suitable for indoor uses.
Bamboo Transformation
After being harvested, bamboo stems are processed in various manual and industrial manners. Therefore, bamboo can give us a broad range of versatile, useful products. Bamboo is linked to everyday living, from decorations, utensils, other household items to more complex buildings such as bridges, house construction and fishing contraptions.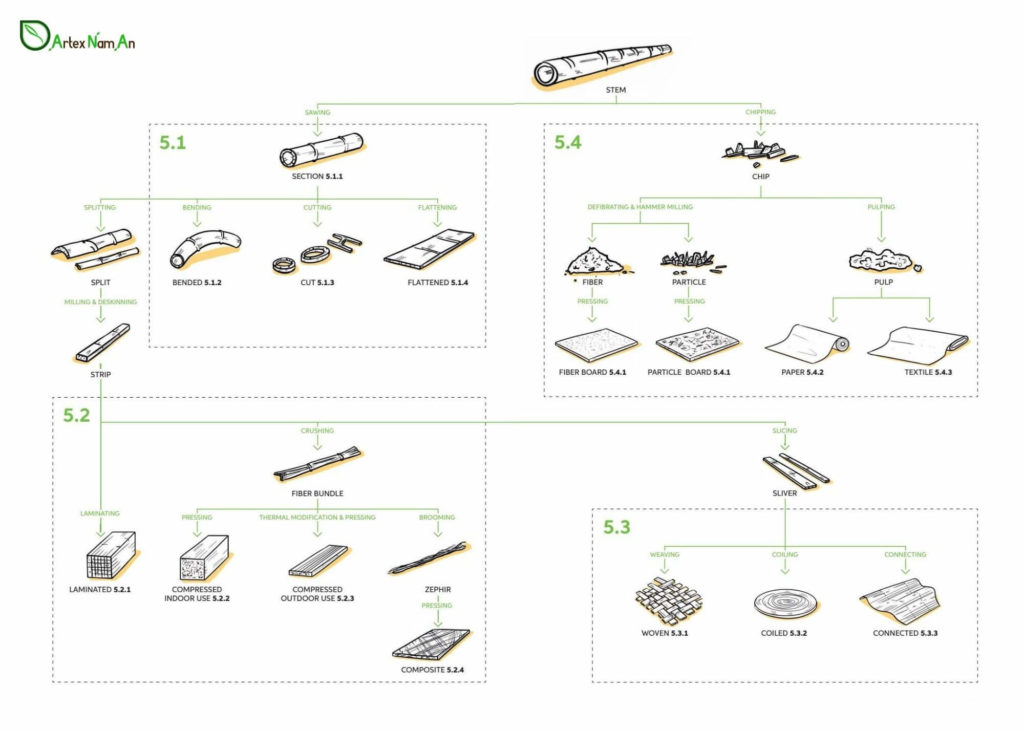 Yet not all of these techniques are applied to make homeware products. In Vietnam and other countries, there are several common methods that suppliers use, such as laminating, weaving, coiling and connecting. Each method has a different process that involves either simple or complicated steps.
Bamboo Sub-materials & Products
Laminated Bamboo
To make laminated bamboo, bamboo strips are sorted by size and color, then dried. After that, glue is applied on the dry strips, which are then hot-pressed to produce a one-layer panel. The process is subsequently done to make a multilayer panel. Finally, workmen will saw and sand the panel.
Laminated bamboo often comes in two colors (Natural and Caramel). Caramel is the color of the bamboo strips after being steamed (also called 'thermally treated'). Laminated bamboo is an aesthetic, high-quality, semi-finished material with many architectural and interior design applications. It is also for making homewares such as kitchenware, organization and furniture.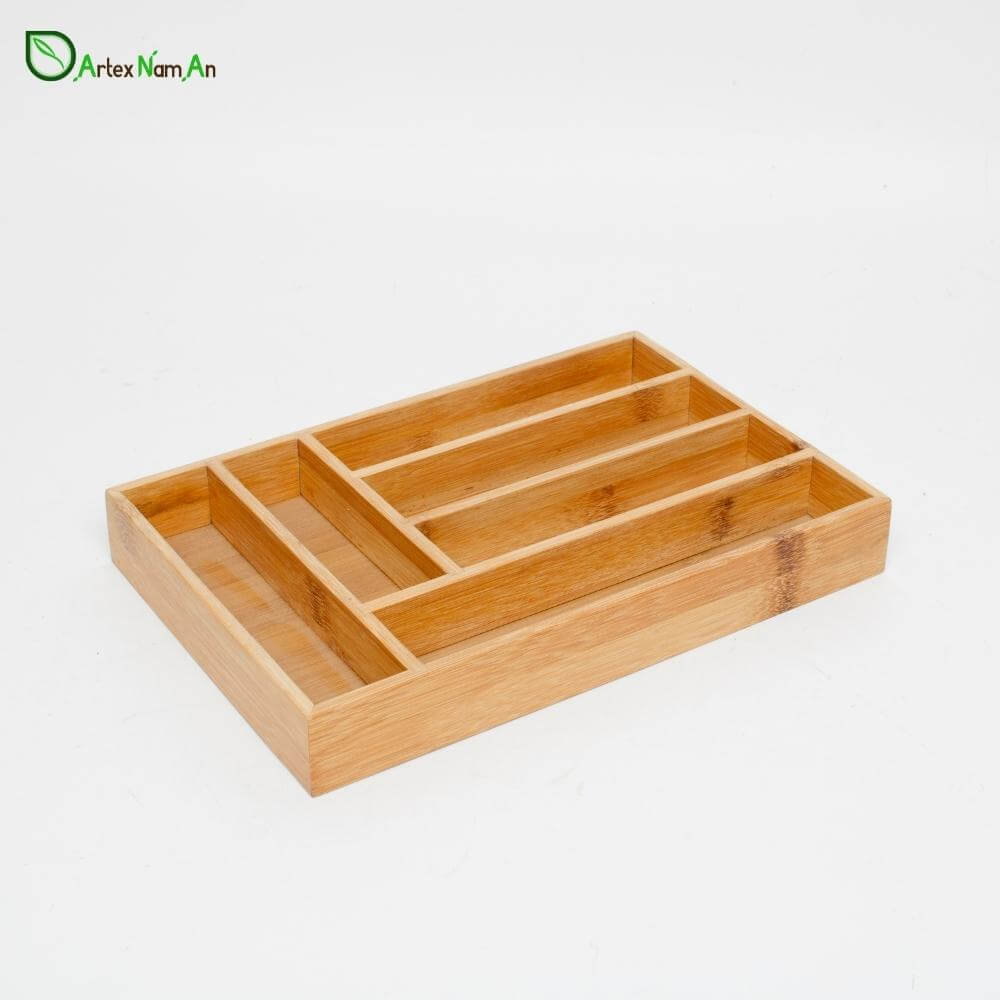 Woven Bamboo
Weaving is the most basic, traditional technique of making homewares from natural bamboo. To get the best-quality bamboo strips and slivers for weaving, people use relatively young bamboo with the age of 1-3 years old. Thanks to their high flexibility and low thickness, bamboo slivers are easy to bend and weave manually. Bamboo slivers also offer good tensile strengths.
Weavers transform slivers into products for daily use such as bowls, baskets, animal cages and carpets. Bamboo slivers can be crafted into various decoration products from lampshades and lanterns.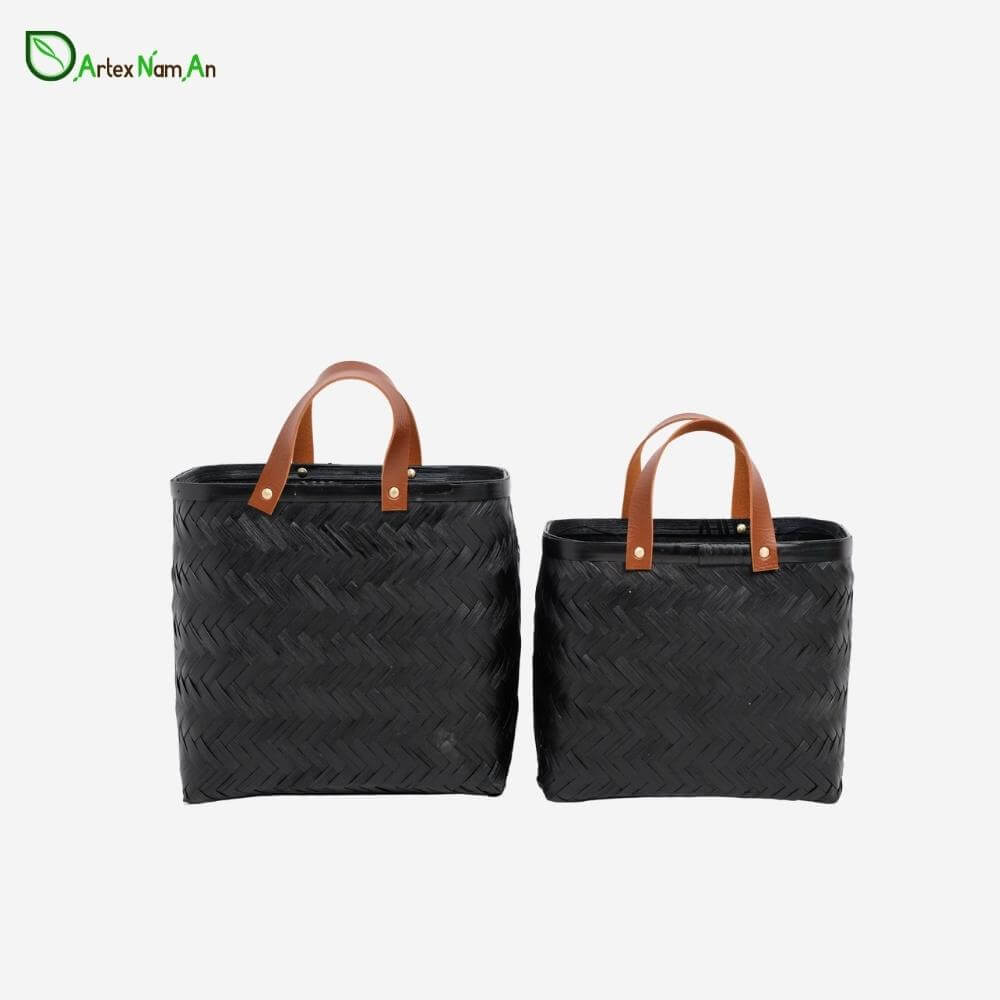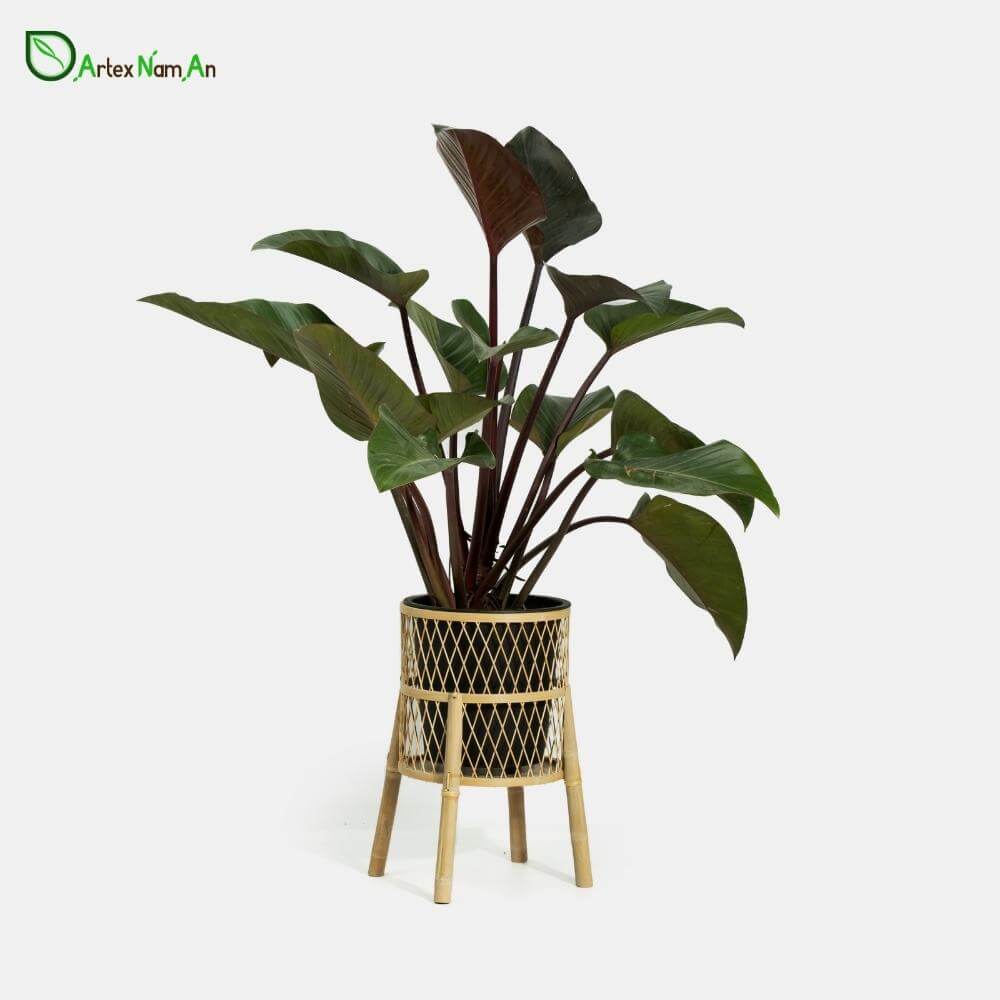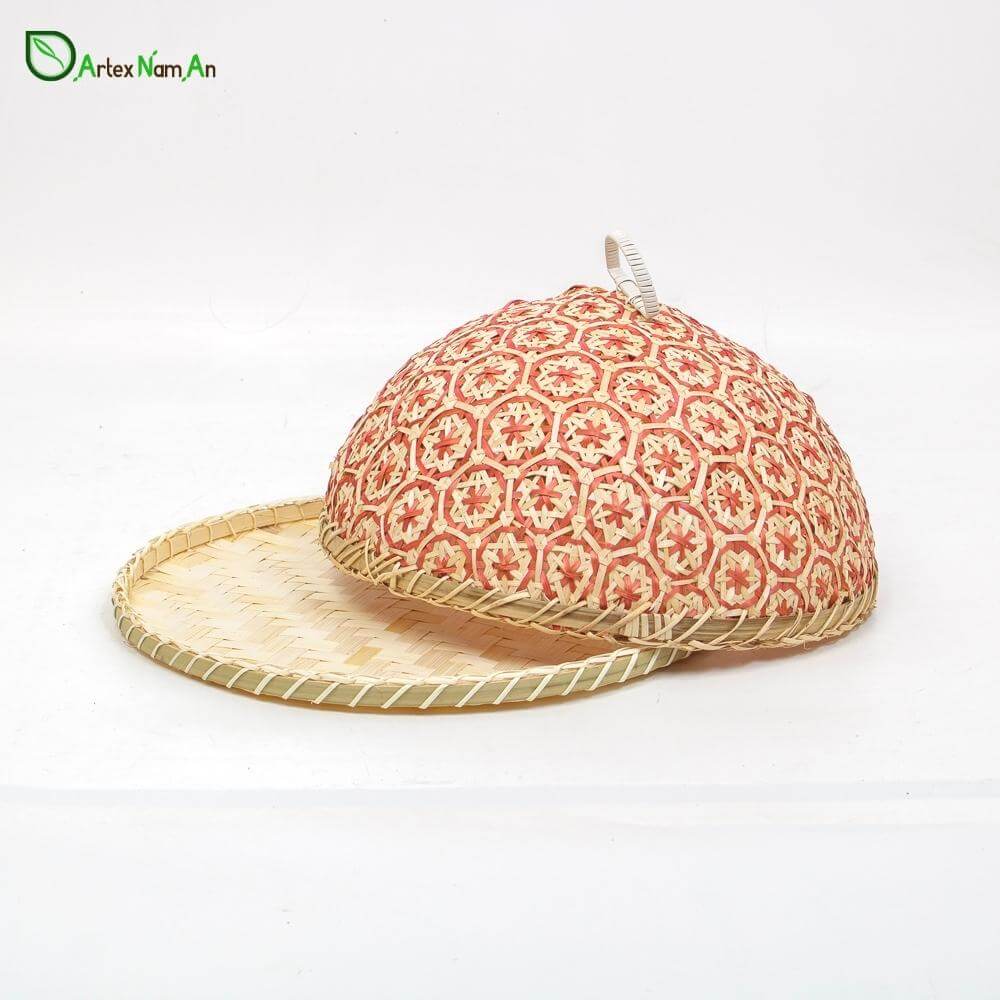 Coiled Bamboo
Coiled bamboo, also called spun bamboo, is a quite labor-intensive technique originating from Vietnam. How is it made? Firstly, 1-mm thick bamboo slivers are curved in a roller. Next, they are assembled tightly in a mold, and then put over another 3-dimensional mold to create the eventual form in the final product. Lastly, an adhesive is applied to both sides and the coiled structure can be finished (sanding and coloring).
Coiled bamboo gets a stunning aesthetic quality, especially when combined with colors on the outside. However, coiled bamboo products are still subject to crack and breakage if they are not carefully packaged or fall on the ground.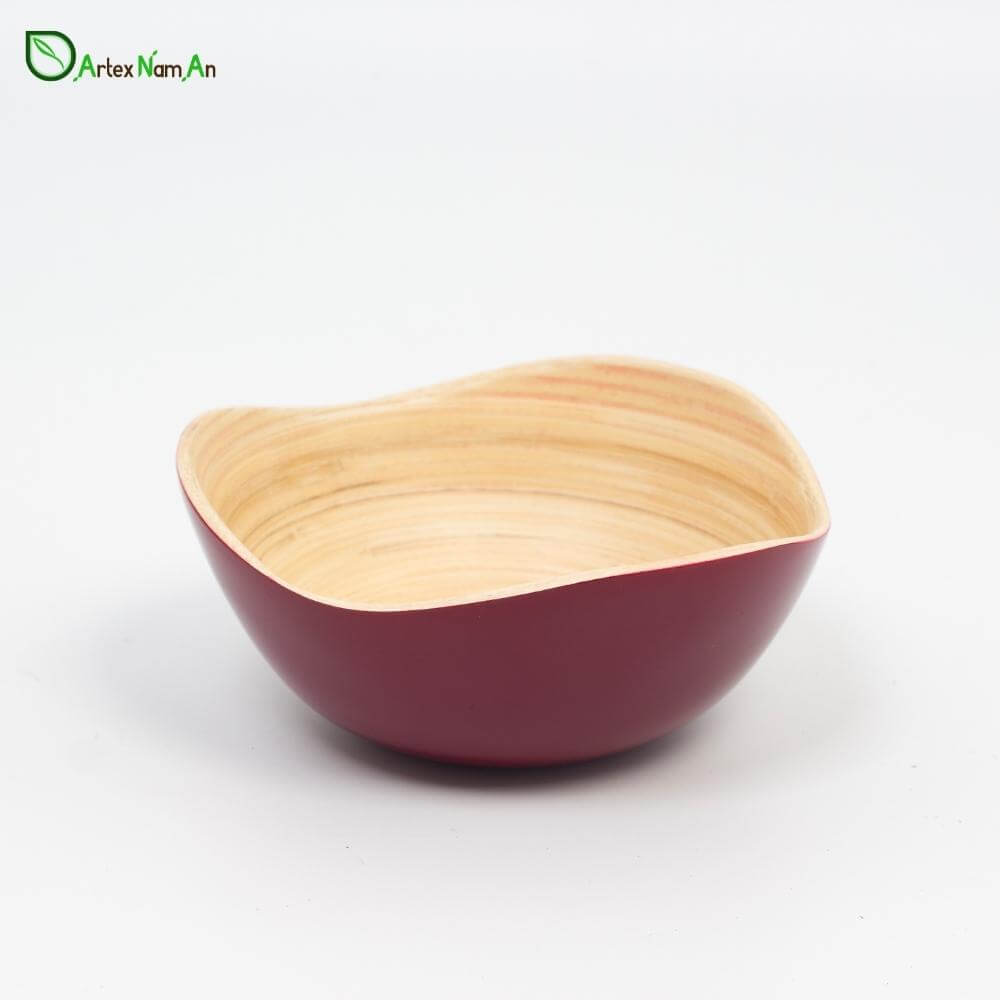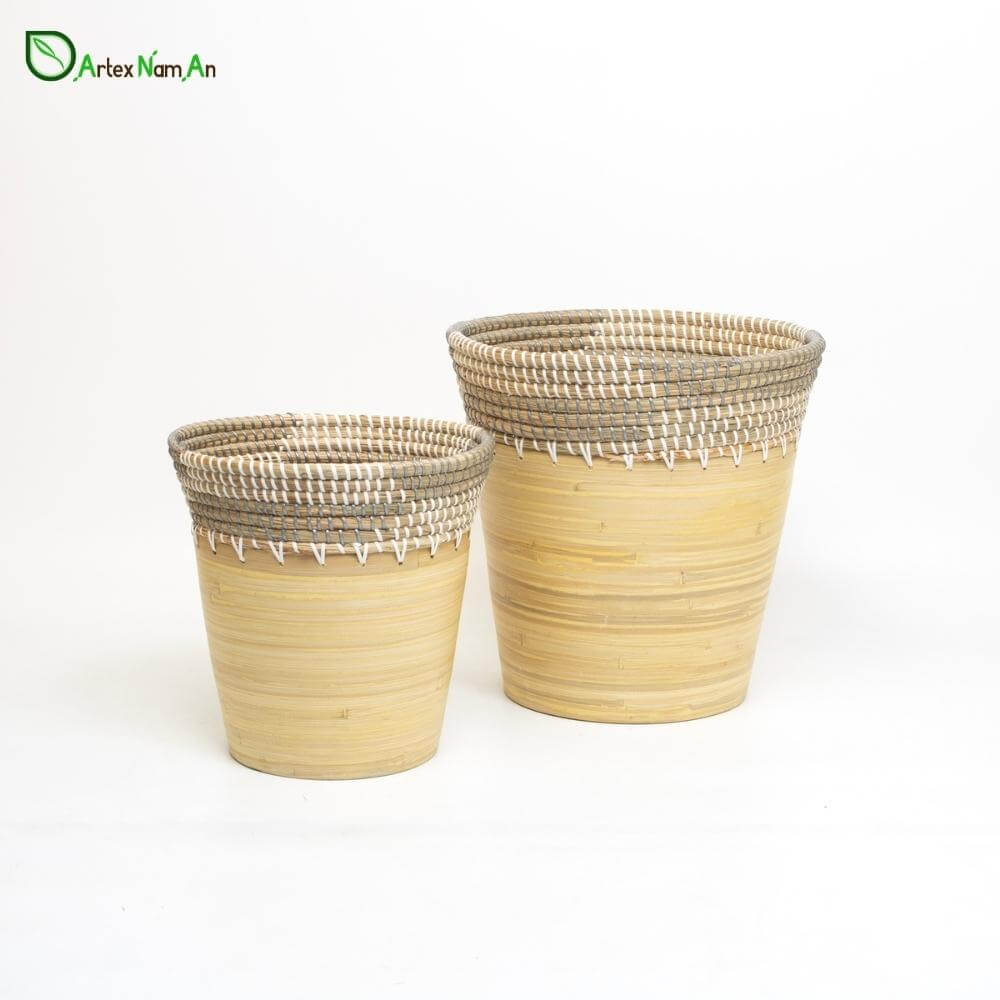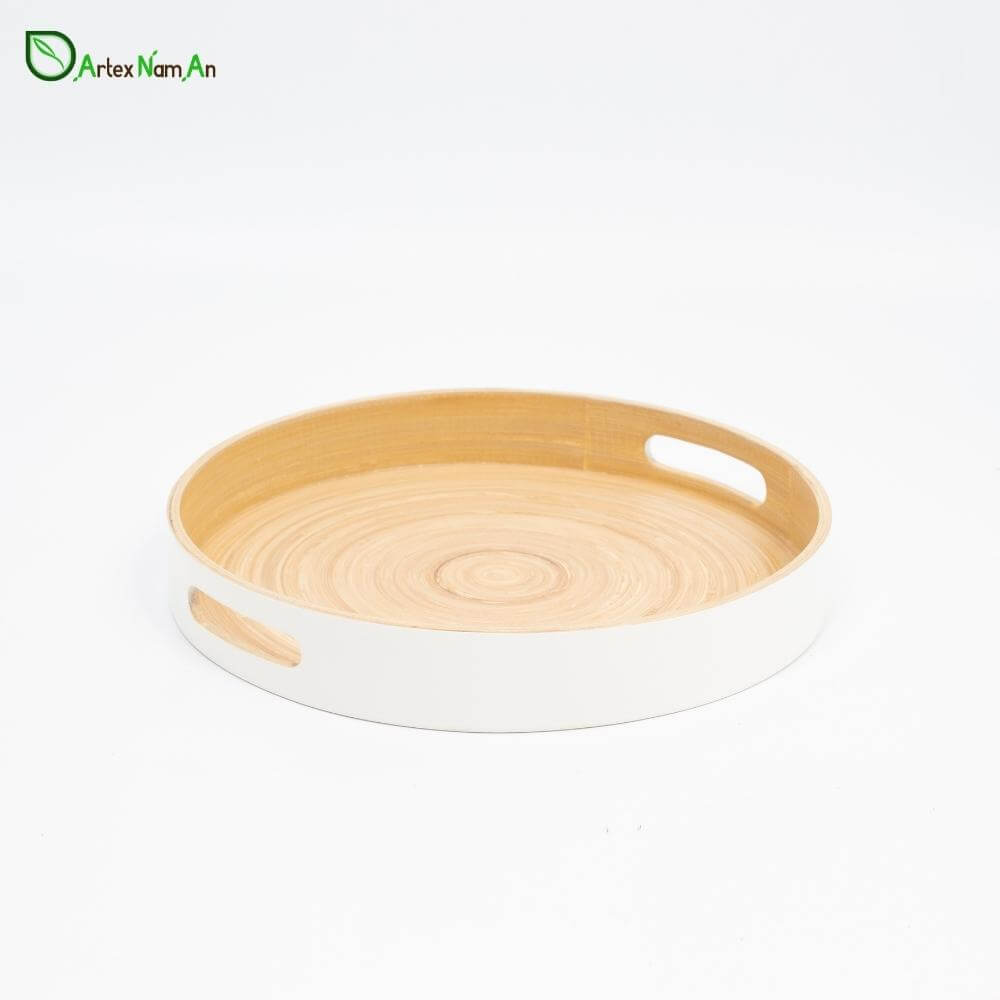 This sub-material is often used for producing kitchenware such as bowls, plates, utensils. Coiled bamboo can also expand their application to home decor items including planters, vases, lampshades, as well as furniture.
Connected Bamboo
Here is another technique of making bamboo homewares – Connecting. Instead of weaving, the separate bamboo silvers can be aligned side by side and connected together by using thread or fabric. This is not done manually 100% as the woven and coiled bamboo, yet the process of making connected bamboo is highly industrialized.
As regards to applications, connected bamboo curtains are commonly used as a table, bath or floor mat, as well as window curtain. With its flexibility, connected bamboo can be applied on curved elements (lamps, cabinets, furniture) and walls to create an ornament for spaces.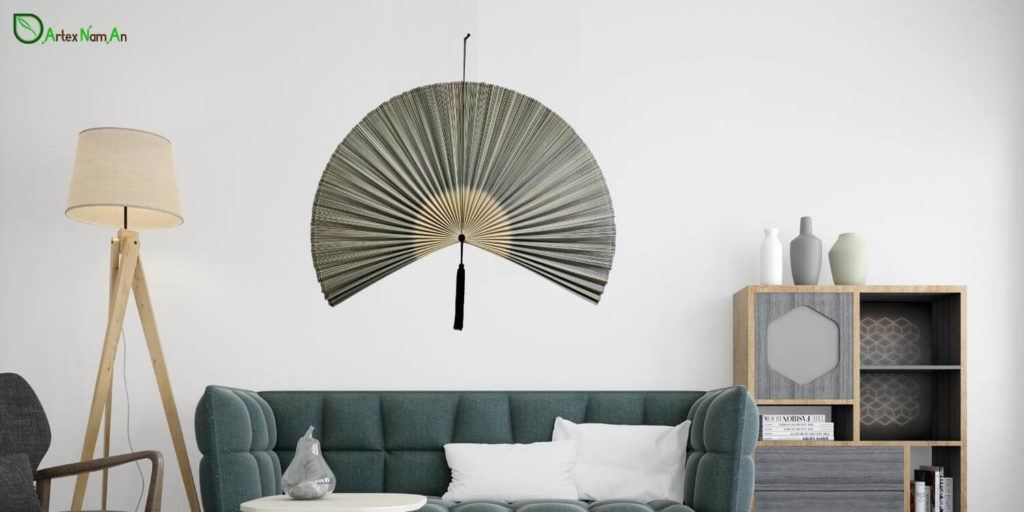 Get to know more about other natural materials in making homewares: