Comfortable home decor will certainly not lose relevance in the next few years 2021-2022. With more time spent at home due to the COVID-19 pandemic, we're aiming to have a comfortable, cozy atmosphere for rest, work, entertainment, and daily activities.
Here in Comfort Home 2022, we create new homewares all from natural materials—with basic, earthy colors and simple patterns. They promise to add both function and comfort into the living space without sacrificing aesthetics.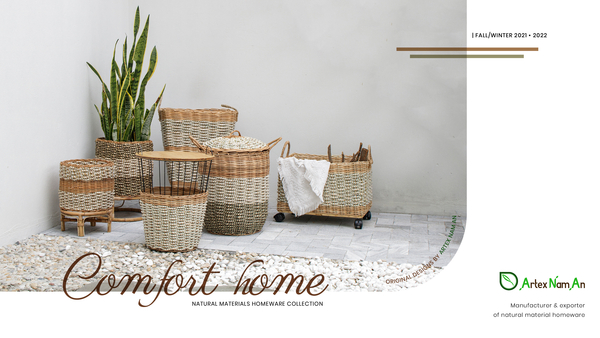 >>>Read more: Home Decor Trends 2021 / 2022: A Big Focus On Comfort
Brand-new wicker in Comfort Home 2022
The new wicker in town, that you might never have seen before!
It is exclusively featured in this latest collection Comfort Home 2022 of storage baskets and indoor planters. With this wicker, we use machines to have natural fibres wrapped with plastic strings. That's how we make every single rope — highly durable while maintaining great consistency.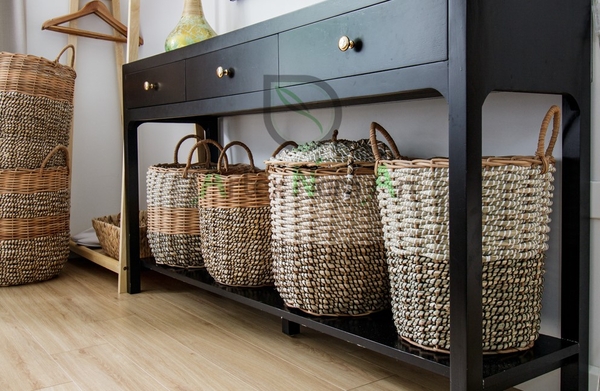 Each rope plays a key role in creating functional yet stylish homewares —from laundry baskets, storage tables, indoor planters, and many others. You can be assured about their quality to be distinctive additions to your brand and your customers' home as well.
What's more, the new wicker collection has shorter lead time and more consistency. It's all thanks to applying technology into our manufacturing process. Since our previous launch, the new wicker has been favored, specifically:
52 samples requested
Over 10,000+ pieces sold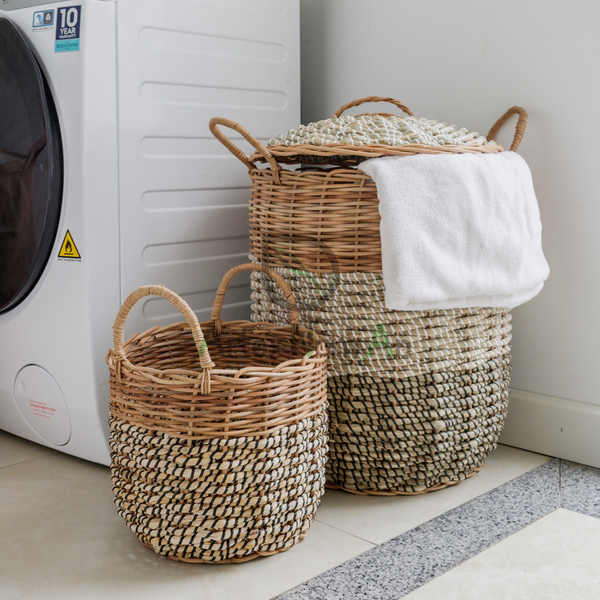 New material included in Comfort Home 2022
Guess what? We officially include banana-trunk fibers as one of our natural materials.
In Vietnam, the banana industry produces large amounts of organic waste, with only about 20% of the plant being used (the fruit & the leaves) while the rest (banana trunk) is discarded after harvest. We don't want to waste such promising natural fibers.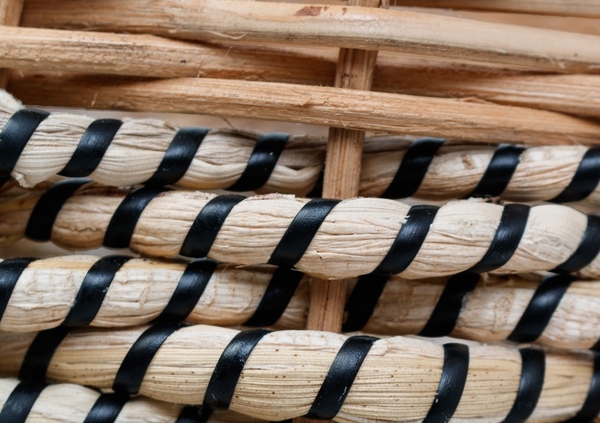 After researching and advancing our technique, we finally make use of banana fibres, and they are finally here in Comfort Home 2022, asides from seagrass and rattan!
Banana trunk fibres (or banana fibres for short) look quite similar to water-hyacinth, but they come with better features. Let's look through several characteristics!
Appearance: Quite shiny, pale-yellow to honey tone
Extra durability & tensile strength
Biodegradable
Strong moisture absorption
Antimicrobial properties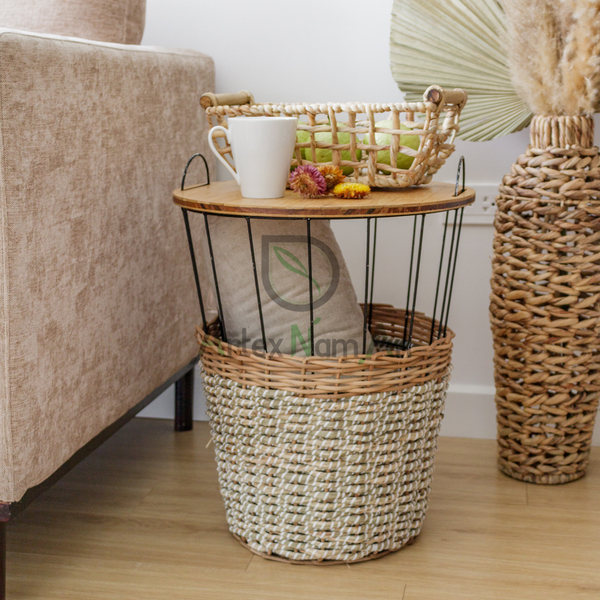 All of our designs in Comfort Home 2022 embrace the mixed textures of materials. Therefore, they have unique and artful vibes, which will bring a rustic, comfortable touch to the homes. Made from natural materials, the collection of storage baskets and planters are also more than safe for long-term uses. Comfort Home 2022 embraces the mixed textures of natural materials.
If you are interested in new breezes of home storage & decor for your brand, feel free to explore our latest collection Comfort Home 2022!