Comfort is the most important 'home decor trend' at the moment, particularly when the pandemic is still getting sophisticated in several regions. With lots of time spent at home, it is truly for living and beyond. More people now started working at home since the pandemic, so they are aware of decorating the home with a focus on comfort. This article will give you specific home decor trends 2021/2022, let's explore!
1. Basic colors
When it comes to choosing colors, people are mostly preferring neutral, basic and earthy tones because "naturalness" is continuously a big trend until 2021. As we all know, the pandemic still takes an enormous toll across the globe. People are forced to spend much more time at home, so people desire peace and comfort in their living space. Whereas, bright details and intense colors in bedrooms or offices could influence the mood.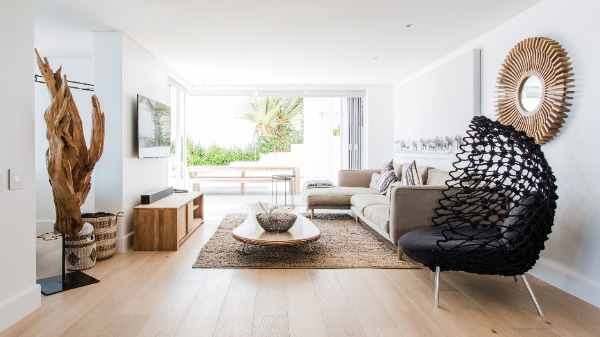 About home decor trends 2021, many prefer the neutral palette and natural shades – bringing a sense of relaxation that people are longing for. These consist of basic colors such as black, white, shades of gray and also many muted and earth tones. The tones offer a calm appearance for the interior.
More specifically, beige is considered to continue its popularity streak in the next season 2021-2022, both in cold and warm shades. That's also the reason why Dulux, a well-known paint brand, has chosen Brave Ground as the color of the year 2021. And, it will likely be trendy in 2022.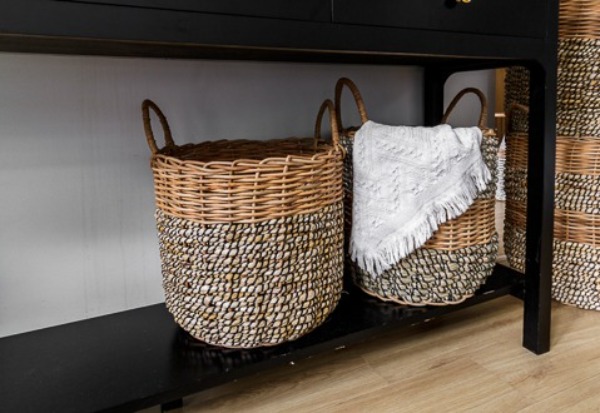 Also, micro-trends in colors should be taken into account. A typical example is Pantone Color of the Year 2021 that includes PANTONE 17-5104 Ultimate Gray + PANTONE 13-0647 Illuminating. They are two independent colors which highlight how different elements come together. One is a bright and cheerful yellow that presents positivity while the other highlights resilience and an ability to stand the test of time.
>>> Homeware collection for reference: The Neutral Accents 2021
2. Rounded shapes
When people are prioritizing comfort over others, softness and feminine forms are at their peak today: rounded shapes and curved lines. They lie in not only architectural solutions, but also the choice of furniture and decor.
Though curvy shapes were formed a long time ago, this trend is increasingly popular as home decor trends 2021 and 2022 as well. Strict lines and layouts are softened by furniture without harsh angles.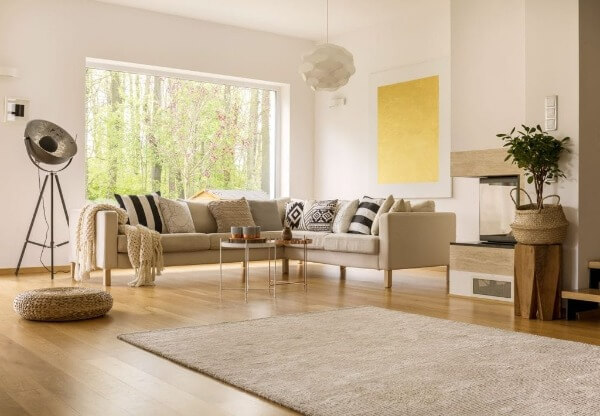 The furniture contains soft items, for example: sofas, chaise lounges and benches. What's more, other items for homes such as tables, lamps, chairs, stools and poufs should have softened bodies and curvy lines, rather than right angles and a rigid, straight structure.
As regards to home decor, there are several products for decorating the interior such as coffee tables, vases and candlesticks. Their designs that imitate waves, circles and curves offer a softness that is in demand today. Curvy lines and rounded shapes will transform the home into a more inviting and functional space.
3. Minimalism
Minimalism will grow in importance and become trendy for homes in 2021-2022. Due to the pandemic and financial downturn, people start to adopt an essentialist mindset. Many have tried to find a space for calm, and remove old things that are no longer functional when it comes to the wardrobe and also the home.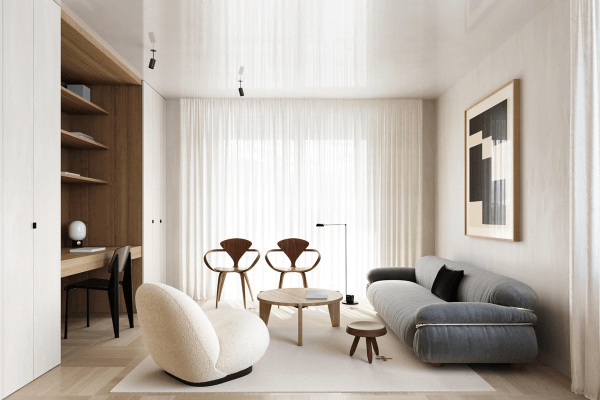 Consumers are driven by a need for minimalist vibes and consider beautiful simplicity such as Japandi style for their home. It is key to have minimal decoration and furniture use, that's about creating the presence of air and free space.
But it's important that they have an interesting shape that still adds comfort. Otherwise, the design will look incomplete and too simple.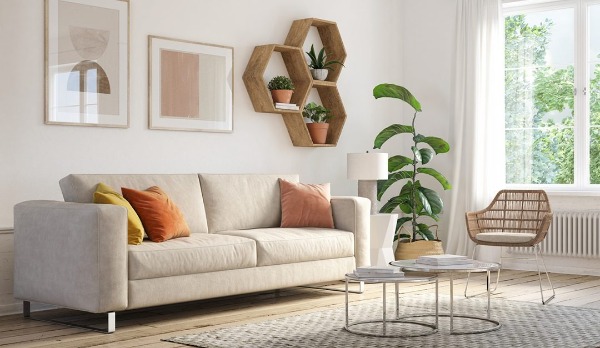 The principle of rational consumption underlies the trend. People desire to avoid waste and impulse buying, so it's not necessary to decorate all the walls. Marking one wall with accents: with paint or with the help of paints and other accessories is enough. According to Trend Bible, archaic markings and alchemist symbols will be prefered in print and pattern this season, especially in pictures or furnishings.
Minimalism is directly linked to color. As we mentioned above, besides basic ones such as black and white, a soothing palette of beige and gray will be well suited in the home for comfort and peace.
4. Inspiration from nature
One of the main trends in the interior of 2021-2022 is nature, here we mean natural materials and textures. Insulation in the home drives us to realize the importance of surrounding ourselves with natural things from decoration to furniture in our home.
There's a warm and inviting atmosphere about using natural materials and textures throughout the home. These natural products flawlessly fit in and complement the space. They are subtle enough to blend in the decor, but awe-inspiring enough to make the house stunning.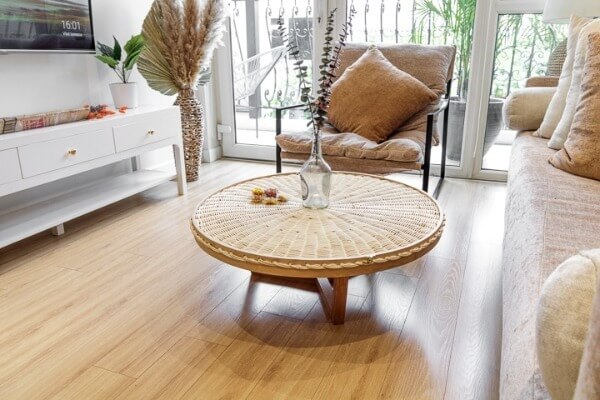 The most popular textures are stone: onyx, marble, granite and wood (especially light-colored wood). The materials can be used in decoration and furniture to become perfect accents. A typical instance is wood paneling on the wall or floor with a natural stone effect.
There are also many other pieces made of natural materials that add visual interest — from various woven baskets, pendant lights, bamboo vases, jute rugs to the solid wood coffee table, and the leather pouf. Textiles will also complement the overall picture: linen and cotton, as well as ceramics.
5. Multi-functional spaces
In uncertain times post-pandemic, the number of people working and studying at home is still on the increase. That's why they are in need of creating a multi-functional space for daily activities with more flexibility. Paying attention to the alignment of the space is essential. Many combine rooms and transform them into a hall kitchen living-dining room because separate kitchens and living rooms are no longer popular.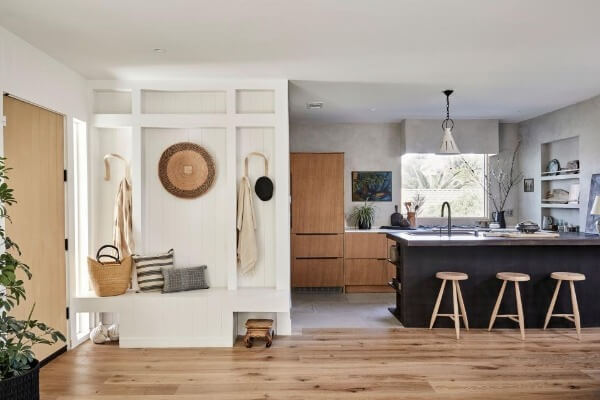 Pandemic is proving the need to care about functionality and ergonomics. Due to the pandemic and its impacts, restaurants and cafes were all closed; consequently, people had to cook their own food in the house. Aside from a kitchen with a comfortable table for cooking and dining together, people ask for spacious space for entertainment time as well. The house has now become a gym, work space, recreation and hobby area. Most daily activities take place in the living room.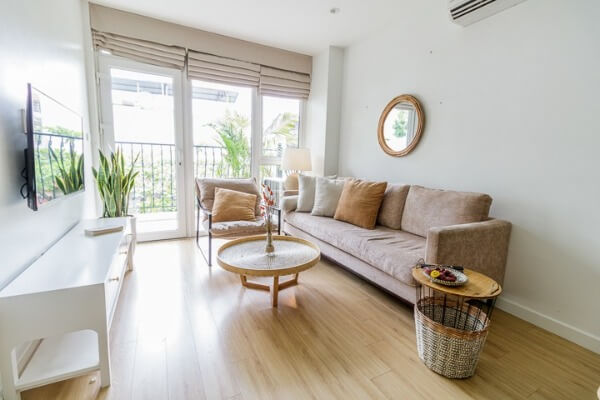 When we mention home decor trends 2021/2022, even in a combined room, personal privacy always matters. Every family member has their own favorite and needs their own me-time. The need for privacy and separate zones has increased. So basically, we can try some analogs of glass, metal doors, and simple elements in the form of thick curtains.
6. Equipped home office
As a consequence of the pandemic, home offices are obviously more in-demand than ever. When people work for long hours, they cannot just sit at the kitchen table or on the sofa – both are inconvenient as well as do harm to physical and mental health. With the rising popularity of working remotely, it is essential to have a productive and functional space for work and recreation.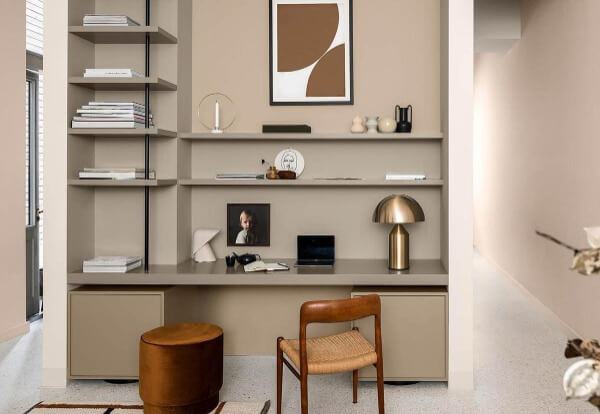 About home decor trends 2021, equipping a comfortable home office is a top priority. Aside from equipping the space with a small table and comfortable chairs, consider determining the height of the desk. The home offices for great productivity should be well organized and lit with natural lighting from windows or artificial lighting. Try to rearrange the space in the home for the workplace – remember it needs tranquility and privacy, so consider the bedroom or in the living room with good layout, free corners or niches.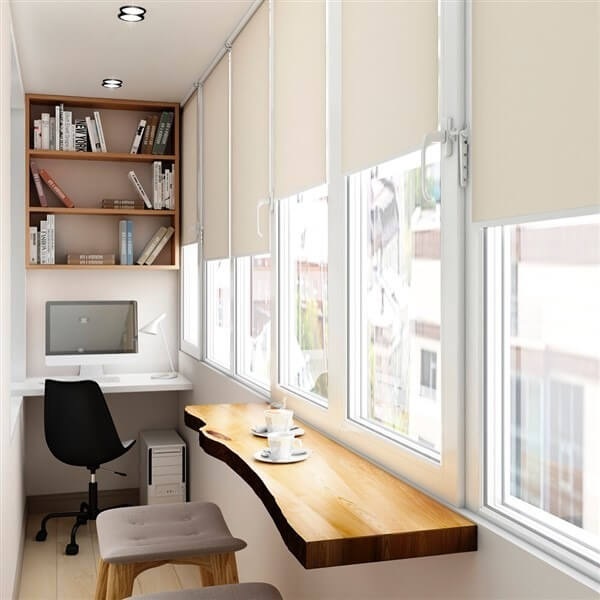 Options on the balcony are also very ideal. The space is already private, so it will be a good fit for your work, recreation and relaxation time. Make sure that the balcony is not insulated and not glazed. If there is no room at all, a folding table is a good solution. It is, of course, not as functional as a well-equipped separate work place, but it will be a good temporary measure when working remotely.
7. Home garden
The latest home decor trend 2021/2022 is home gardening. As environment-consciousness is growing at the top of mind, more and more householders choose to bring nature into their home.
Besides natural materials, indoor plants will be a practical addition to make the home new and fresh. Moreover, most feel much more comfortable in a space with indoor plants, especially during the period of isolation. When we are not exposed to greenery and fresh air outside due to the pandemic, indoor plants are of huge importance. Taking care of indoor plants also can be a hobby for many people nowadays.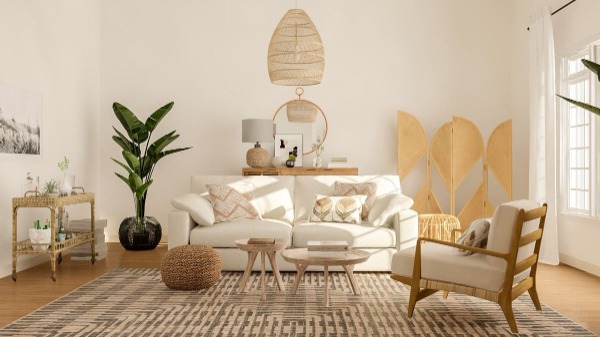 But it seems not so easy to implement this trend because, first of all, the plants need a lot of attention and care. Kindly consider: pick up non-capricious specimens such as sansevieria, monstera or ficus elastica. Also, remember that the abundance of plants is not always beautiful as the home will become a greenhouse.
Kindly choose suitable plant pots (in terms of shapes, sizes and materials) for the homes and different spots for placing indoor plants. It is also important to analyze the place itself: lighting in winter and summer, humidity and traffic.
Above are 7 main home decor trends that you as retailers, wholesalers or consumers can consider to better prepare for new product development or product launch. We do hope the information about home decor trends 2021-2022 will be of some help to you.
Source: Interior Decor Trend