In recent years, the market for storage baskets is growing. The growth for storage basket markets is driven by consumers' concern about wellness and their interest in sustainability. That's why the demand for storage baskets made from natural materials is increasingly strong. Let's discover the potentials for buying natural wholesale storage baskets!
1. Product description
1.1. Function
Baskets with natural materials function well as an effective storage solution. Whether it's the office or any room in the home, eco-friendly storage baskets are suitable to store the essentials and keep the space organized.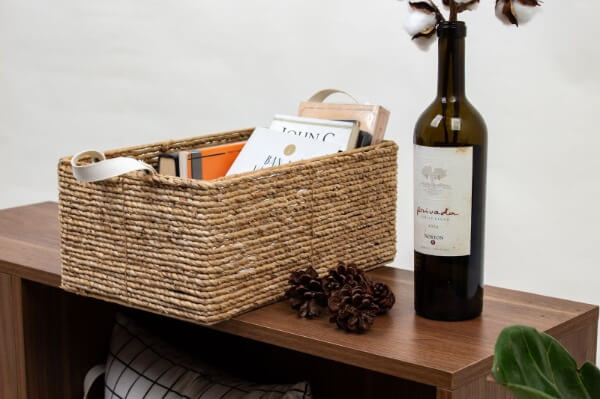 Besides storage purposes, baskets add a decorative accent into the interior. Made from natural fibers, those baskets give a natural feel and easily fit into any existing decor style.
1.2. Material
Wholesale storage baskets can be woven from a variety of natural materials. Typical fibers which can be listed are rattan, water hyacinth, bamboo, seagrass, paper, wood, cotton, corn husks, cane, banana leaf, palm leaf and so on.
Particularly, local manufacturers often combine natural fibers with other materials such as metal, wood and recycled plastics to make storage baskets more durable.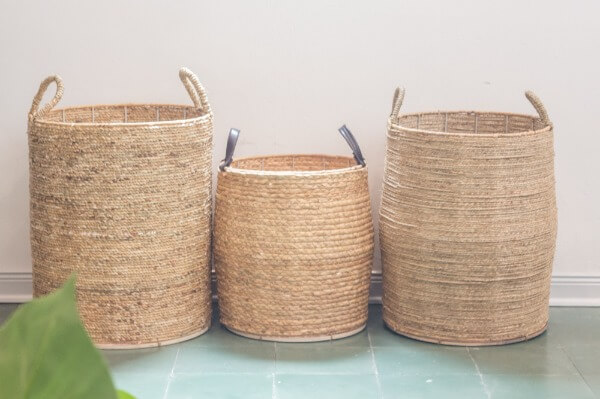 1.3. Design
Using natural materials, storage baskets still vary in many colors, weaving styles, shapes, structures and dimensions. Commonly, wholesale storage baskets should come in several basic shapes (round, rectangular, square) to maximize storage space for many items in the home.
Due to the limited living space, many householders prefer nesting, stackable, collapsible and flat-pack designs that are easily stored when not in use (CBI-EU, 2021). These designs also will allow you to gain lower shipping costs for your business.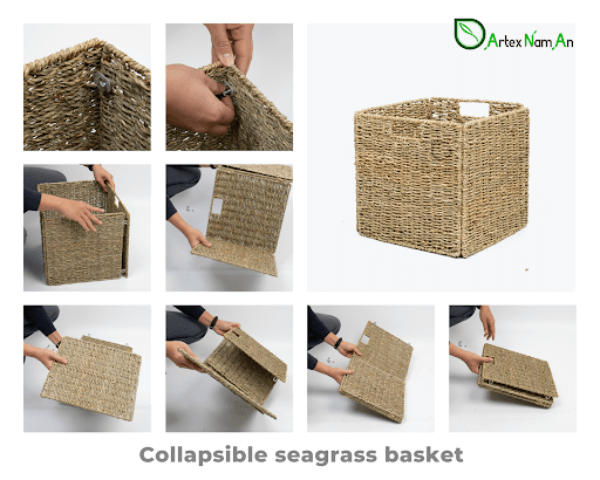 1.4. Durability
Natural materials are gaining in popularity for wholesale storage baskets since these wild fibers deliver great durability for daily uses. However, as natural materials are not water-resistant, cleaning natural storage baskets is harder than those made of artificial fibers.
>>> Discover more Storage baskets made from natural materials
2. Why choose natural wholesale storage baskets to sell?
2.1. Current demand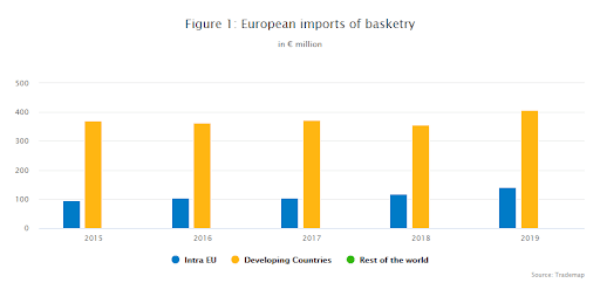 The market for baskets has grown steadily in recent years. According to CBI-EU, European imports of wholesale storage baskets rose from €467 million to €552 million between 2015 and 2019, with an average yearly growth of 4.3%. Importantly, about 80% of the basketry that Europe imports is made from natural materials.
Currently, especially during the Coronavirus pandemic, the demands for storage products are still on the increase because people are spending more time at home (HomeWorld Business®, 2020). Let's dive into specific trends offering opportunities for natural storage baskets!
2.2. Trends that offer opportunities for natural storage baskets
2.2.1. Wellness
Due to increasing urbanisation, ageing populations and the COVID-19 crisis, consumers are more aware of improving their physical and mental health. They are more focused on maintaining a tidy home with storage baskets, enabling them to de-stress and relax.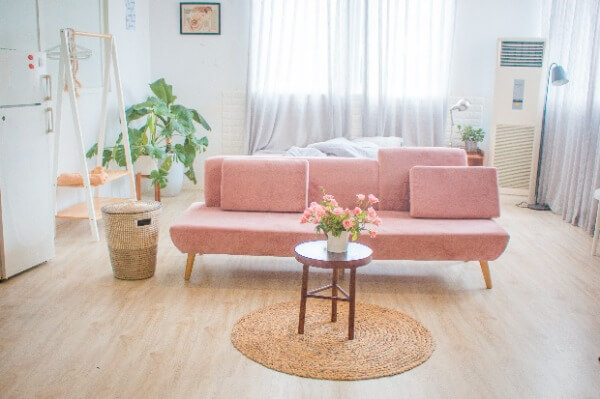 As they put their priority on their mental and physical wellness, consumers increasingly prefer maintaining connection with nature. That's why they want to bring natural materials and natural colors into their homes.
2.2.2. Sustainability
With the impacts of COVID-19, the sustainability trend continues to grow and shape how people consume. More and more people are striving towards a better world and trying to produce less waste into the environment. Renewable natural materials is mainly prefered for their homeware products that include storage baskets. Therefore, making baskets from natural fibers with a proper production process allows baskets to be environmentally and socially sustainable.
Natural materials can be woven into many styles, shapes and size of storage baskets no matter their purposes. They are non-toxic, durable and diverse in neutral color variations, fitting in consumers' interest in sustainability and wellness. This actively promotes the impressive market growth for storage baskets made from natural materials.